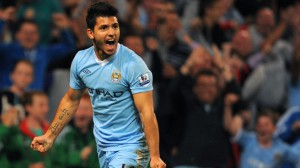 There are some interesting matches to be played this Sunday, August 20th, so we present today's best premier league predictions. All three matches to be played are pretty even and it's difficult if not impossible to accurately predict the end results. Therefore, our betting tips are for the actual goals in those matches. Here we go.
Bolton v Man City Prediction – Goal/Goal @ 1,80, EPL, 16:00 GMT

Bolton made headlines in the first round by winning 0-4 away at QPR, who yesterday defeated Everton 0-1! So Bolton will be looking to make another strong statecment this Sunday against the millionaires from Manchester City. Klasnic looked lively, along with Martin Petrov. In fact Bolton's entire team looked pretty good, so we are confident they will be able to find the net against City. Meanwhile, the Citizens are practically guaranteed to score at least once here with all their firepower upfront in the likes of Aguero who made a dream debut, Dzeko, Silva, Balotelli, perhaps Tevez will return as well.
Norwich v Stoke City Prediction – Goal/Goal @ 1,83, EPL, 14:00 GMT

Norwich had a positive start to their Premier League adventures as they drew away at Wigan 1:1. They showed a good attidute and definitely looked like a team worthy of playing in England's top division. Now, they will have their first test at home, and their fans would be extatic in their return to the Premiership. That's why are practically certain Norwich players will please them by scoring at least a goal here, while Stoke City are enough trouble on their own, so it should be interesting.
Woolverhampton v Fulham Prediction – Goal/Goal @ 1,83, EPL 14:00 GMT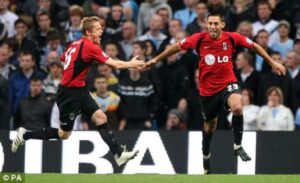 The Wolves made an almost perfect start as they won 1-3 away at Blackburn Rovers. It was a great display by Mick McCarthy's men and home fans will be eager for more today. A goal from them is a certainty, while Fulham are even more dangerous. Fulham can rely on the goals from Dempsey, Andrew Johnsoirtn, Bobby Zamora, Murphy.