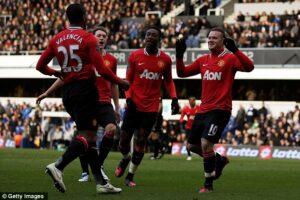 Our selection of today's best football predictions inlcudes matches from the EPL and the Italian Seria A. As you all know, the Christmas time is one of the most exicting periods in the Premier League, with all teams playing three matches in the next 10 days, so there will be a lot of opportunities to cash in on the most accurate football betting tips. Arsene Wenger publicly admitted that his team is no lonnger in the fight for the title, but they have a tough assigment taking Aston Villa tonight. Things are even more difficult for Man United who will travel to London to face a Fulham side that's been on the rise lately. Basically, all of the traditional Big 4 (Man United, Arsenal, Liverpool and Chelsea) are playing away from home, against tricky opponents, so you should not expect to see all four of them win. In the last round, all these 4 teams were involved in low-scoring games that went Under 2,5 goals in total.
Fulham v Man United Prediction
United have won their last four away games without even conceeding a single goal. The first three victories came with a 0-1 scoreline, while the latest one against QPR was slightly more promising ending 0-2. Meanwhile, Fulham produced a spectacular performance against Bolton last Saturday thanks to a show from their Twente signing Bryan Ruiz. He assisted on Dempsey's first goal and then chipped the keeper to score the second in a style. So Fulham are on the rise and one of the best football betting predictions for today is that they will manage to score at least once against United to break their run of four away games with conceding.
Betting Verdict: Goal/Goal @ 1.80

Aston Villa v Arsenal Prediction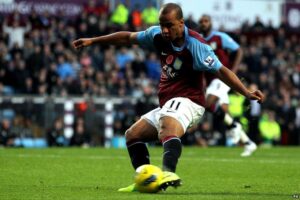 Aston Villa have failed to score in their last two games at home, and their fans will be quite dissapointed should they go down quietly against Arsenal tonigh. The pressure on their manager Alex McLeish has been enormous from the very first day he took the job, simply because where he came from (the local rivals Birmingham), so this Christmas period will be decisive in terms of whether he keeps his job or not. Our Aston Villa v Arsenal prediction is for a game with Over 2,5 goals in it, and Goal/Goal. In terms of the end result, we expect a draw, and we will tell you just why. Firstly, the Villans are welcoming back their main goal scoring threats – Gabi Agbonlahor and Darren Bent, who both missed the 0:2 loss against Livperpool with an injury. Secondly, the Gunners enter this game with a number of absentees in defense. Kieran Gibbs, Johan Djourou, Bacary Sagna, Carl Jenkinson and Andre Santos all sidelined, while Song will serve a suspension. Those selection nightmares for Wenger should open the doors for Aston Villa's trio of Heskey, Agbon and Bent, and that should spell nothing but goals here.
Betting Verdict: Goal/Goal @ 1,72

Inter v Lecce Prediction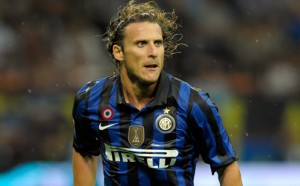 The list pick from our list of today's best football betting predictions is the game between Inter and Lecce at the Meazza. Inter have started to slowly but surely climb up the table under Ranier, as they have now won three straigh Seria A games, without even conceding a goal in the process, and two of these matches were away from home! That sounds quite encouraging for the Nerazzuri fans, but just when no one expects them to have trouble (against a team like Lecce), they might experience some difficulties. Lecce have scored no less than three goals in each of their last two games (3-3 at Parma, and 2-3 vs Lazio), so they are in pretty form right now. Meanwhile, things have been just too good lately for Inter's shaky defense, so we expect them to crack down and for the visitors to beat Juilo Cesar.
Betting Verdict: Goal/Goal @ 1.90