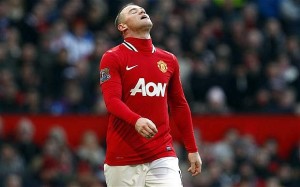 With just four rounds left in the Premier League, every match is like a final now. Both Manchester sides are expected to get easy wins going into their derby at the Etihad next week, but will that really be the case today? There are some interesting games in Italy as well, with Fiorentina hosting Inter in the early fixture, while Juventus will try to maintain their unbeaten record and lead at the top by beating Roma in Torino.
Manchester United v Everton
Everton have not won at the Theater of Dreams since the birth of the Premier League in 1992. Evere since then, it has been 15 wins for Man United and just 3 draws. Furthermore, United have been great in defense recently, as they have not conceded in their last 4 games at OT. So normally, most people have their money on the Reds for the win, but we wouldn't recommend that you such a bet at odds as low as 1.33. Our betting prediction for this game is a draw, at 5.00. United have been far too lucky lately, plus they've had a lot of ref decisions go their way. As a result, they now have a 5 point lead over City, with the big derby between then coming up next week. Our prediction is that the title race will get a lot more exciting should United fail to beat Everton. And that's what the guys running football want – they want more excitement for fans till the very end. Our pick here is for the Draw, and if you want a higher percentage pick – then opt for the Goal/Goal at 2.00.
Betting Verdict: Draw @ 5.00
Goal/Goal @ 2.00

Spartak Moscow v Anzhi Prediction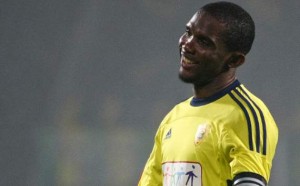 Spartak Moscow are playing a third straight match at home, having won the previous two contests with a 2:0 scoreline. We doubt that they will get such a confident win today against Anzhi. Both teams have quality in attack. Spartak have Ari, Emenike, McGeady, the Kombarov brothers. Anzhi despite having Samuel Eto'o and Zhirkov, have failed to score in their last 3 games, so we predict they will finally do so today. Thus, a Goal/Goal bet at 2.00 looks pretty decent.
Betting Verdict: Goal/Goal @ 2.00

Liverpool v WBA Prediction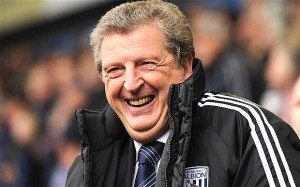 Liverpool has had an up-and-down 2011/12 season. They have enjoyed domestic cup success by winning the Carling Cup trophy and qualifying for the FA Cup Final against Chelsea at Wembley in May. However, the results they've had in the Premeier League have been nothing short of complete dissappointment. The interesting stat about this particular football betting pick is that Pool have won their last 5 PL meetings without even conceeding. Furthermore, West Brom's last victory at Anfield was exactly 45 years ago, on April 21st! The odds for a WBA win are 10.00, but what's certain here is that they will at least score, so the Goal/Goal pick at 2.00 is one of the best football predictions for today.
Betting Verdict: Goal/Goal @ 2.00

Junvetus v Roma Prediction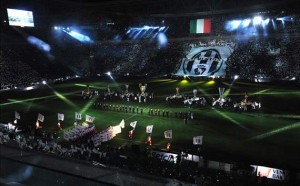 Juventus are in the making of a historical season without a single defeat. So far they have recorded 18 wins and 14 draws! They will be hosting Roma tonight who are fighting for a European spot. Roma are always a dangerous side capable of beating anyone on their day. They will cause problems tonight, and the odds for both teams to score are quite good.
Betting Verdict: Goal/Goal @ 1.80