The Golden State Warriors make a short trip in California to Sacramento to play the Kings tonight. Warriors will be looking to bounce back from their 5 consecutive road losses with a win over the worst team in the NBA and truth is, they won't get a much better opportunity than this.
Sacramento are a team that's seriously struggling right now and thus it seems quite amazing how the online bookies consider them as the favorites here. According to BetOnWins.com, the top NBA Pick for tonight is indeed on the Warriors to defeat Kings. Kings have lost 19 out of 21 games this season making them the worst team in the entire league. There are no signs of improvement either. Their main star Tyreke Evans has been struggling with his outside shot all season long, while their new rookie and main hope DeMarcus Cousins is getting a lot of criticism due to his average if not poor performances, combined with off-court troubles. Carcia made an interesting comment on the team's current situation: "We've got to find a way to break this losing streak. I really don't have an answer for it, but we've got to find a way to close as a team."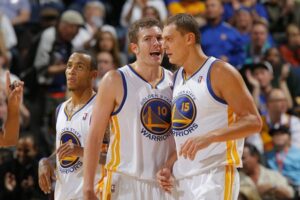 Golden State on the other hand are a much better basketball team, although they've had their share of dissapointments lately. Still though, they have the potential to win tonight which is why a Warriors win here is one of the most accurate NBA predictions you will get this entire week. The odds of them are really good going at about 2,5. Monta Ellis has been their top scorer thus far and he posted 44 points in their last game against Houston Rockets. Steph Curry, the other top guard missed that loss due to injury, but is listed as "probable" for this one. If Curry does play, then this really is one of the best NBA betting picks, otherwise thing's don't appear so bright. But even if doesn't feature, David Lee will along with Wright (one of the best 3-point shooters in the NBA).
Warriors at Kings Prediction: The odds on the Warriors to end their road losing streak against the worst NBA team are definitely worth it. Should Step Curry play, then betting on the Warriors to win this one has loads of value.