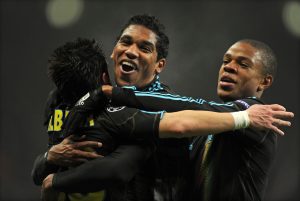 Today's Champions League predictions focus on the elimination ties between OM v Inter and Basel v Bayern Munich. Both ties are interesting and we are bound to see some nice goals and plenty of actions. Inter are going through a disastrous campaign domestically, so they will be looking to put their Seria A worries to bed as they enter the pitch tonight, but given how poor they have been in recent months, more though times seem to be in store for them. Meanwhile, Bayern go up against one of the surprise teams in the competition this season – Basel, which as we all know managed to eliminate none other than Man United, so that promises to be another classic tie.
OM v Inter Prediction
Inter's performances over the last two seasons show just how important the role of the coach is. Jose was the man that brought them international glory, and ever since he is gone, they have returned to their traditional mediocrity. Moratti has been replacing coaches like handkerchiefs and the results have been nothing short of an absolute tragedy. At one point, it seemed Ranieri could be the one, but given their last run of results, it does appear that Inter are still on the wrong road and are in desperate need of the proper coach and a whole new squad of younger players.
What could potentially work in the Italians' favor is that OM would be missing two key players for this encounter. Top defender Mbia is unavailable due to an injury, and so is their main threat in attack – Remy. Deschamp admitted that it's almost impossible to replace Remy: "It's very important to have pace in attack and this is a quality Rémy has in abundance." Brandao could be selected as the replacement, although he is much slower, but does pose a greater arial threat. Morgan Amalfitano, Mathieu Valbuena and André Ayew will play as attacking midfielders behind the lone striker, who would be either Brandao or Jordan Ayew.
Everyone is well aware of the qualities that Bayern possess. They will definitely get the elusive away goal here. However, Basel will go all-in and throw whatever they have at their German opponents. Shaqiri properly analyzed their situation by stating the following: "The team, the city and the whole region are looking forward to it. It will be a great game and we have got to enjoy it. Bayern are clear favourites but we will try to impose ourselves and, here at home, try to get something out of it, which means taking our chances. We need to play the perfect game, like we did against Manchester United."
Betting Verdict: Draw @ 3.50 (Top Value)
Goal/Goal @ 1.90

Basel v Bayern Munich Prediction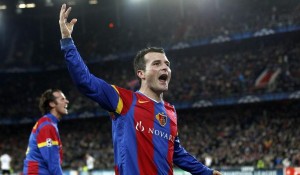 Another intriguing encounter will take place in Belgium where Champions League contenders Bayern Munich will be looking to doom the hosts' hopes of making further progress in the competition. A very interesting fact about this particular football betting prediction is that Basel's most dangerous player – Shaqiri, has already been signed up by Bayern Munich where he will play from next season. Shaqiri is claiming that the early transfer will not break his focus or commitment, but we will see whether that is entirely true tonight.
Everyone is well aware of Bayern's superior qualities here. No wonder why the bookies are rating them as favorites to get the win here. Yet, the odds of 1.60 for a Bayern win are not so worthwhile. We are suggesting a Goal/Goal type of bet, which would automatically mean that Over 2.5 goals is quite possible as well. Bayern will get the all-important away goal(s), while Basel will also go all-in knowing that this home game represents their main chance to get some kind of an advantage.
Shaqiri summed up well their situation by saying the following to UEFA.com: "The team, the city and the whole region are looking forward to it. It will be a great game and we have got to enjoy it. Bayern are clear favourites but we will try to impose ourselves and, here at home, try to get something out of it, which means taking our chances. We need to play the perfect game, like we did against Manchester United."
Betting Verdict: Under 2.5 Goals @ 2.40