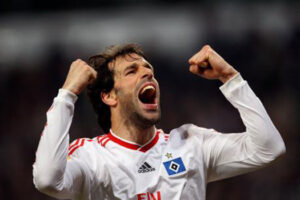 It's never an easy task to give an accurate Hamburg v Bayern Munich prediction, because these are two of Germany's best clubs during the last 5-6 seasons and they will always produce a pretty even match that goes down to the wire. Nonetheless, BetOnWins.com is all about giving you the best football predictions on a daily basis and we have some good info for this Friday night Bundesliga fixture.
The game will be played at the Imtech Arena in Hamburg and thus the safest Hamburger v Bayern Munich prediction you can get is that it will be a dramatic affair with loads of goals in it. We expect both teams to find the back of the net so a bet on Goal/Goal at the odds of 1.66 is certainly one of the best football predictions for today!
The key to this Hamburg v Bayern Munich prediction is in a proper analysis of the teams that will enter the pitch. Who will be available and who is missing? Well, the home side can rely on all their star players which is certainly a huge boost for them. Hamburger have some of the most talented forwards in the Bundesliga and they were given a lift by the news that Croat striker Petric is back for this crucial game against the Bavarians. Mladen Petric got back to training with the first team on Monday (18.10.10) after recovering from calf problems. An interesting fact in the light of this Hamburger v Bayern prediction is that it's Petric decided the previous two matches at the Imtech Arena between those two sides as he scored the winners in both occasions (1-0; 1-0).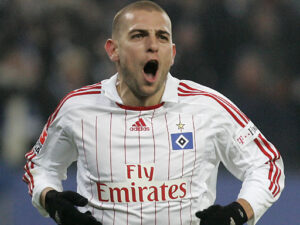 Here is what Petric said in the pre-match interview to the official club website: "Those are fond memories, they will stay with me all my life. We have a decent chance of winning, but I wouldn't say we are favourites. Bayern are a class team despite their current position and always will be. They are the record champions and current champions and are the team to beat if you want to achieve anything in this league."
Another decisive aspect of our Hamburger v Bayern Munich analysis is that the Bavarians have had a hard time against this particular opponent in recent years. Bayern have not won away there since 2006, which is not typical for them being the colos they are in Germany. The last 4 games between those two sides have ended 1-0 with Hamburger wining 3 out of 4. According to this stat, the most likely outcome tonight is a Draw with goals, in other words 1-1 or 2-2!
Bayern Munich are going through a rough moment right now with all the injuries in their squad. As you all know, Robben is out for a long time. Ribery is also out, and these two are their main offensive threats. Bayern is a completely different team without Ribery and Robben but thanks to their deep roster, they still have plenty of classy players to rely on. However, Mark Van Bommel and Miro Klose will miss this game, so we are talking about 4 major absentees.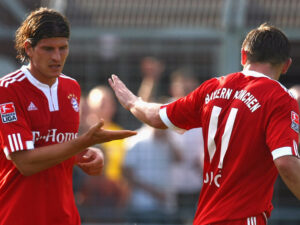 The good news for Van Gaal is the return to form of striker Mario Gomez. Gomez scored a hatrick in the last Bundesliga match against  Hannover (ended 3-0) and then added another goal against Cluj in the Champions League although it was a lucky bounce. Another piece of good news is the return of former Hamburger striker Ivica Olic. So Bayern still have enough quality to get at least a point from this one as in midfield they can rely on Schweinsteiger, the impressive Kroos, in combination with Pranjic, Ottl, Altintop, and of course Müller.
"If we beat Hamburg, we're back in business," said Louis van Gaal. Uli Hoeneß rated the game "very important. We can't afford to lose, and we really need to win." A loss for Bayern will mean that the gap to leaders Dortmund and Mainz is back up to 13 points and we just can't see that happening so the safest prediction is that Bayern won't lose this game.
Hamburg v Bayern Munich Prediction: Bayern can't afford to lose this game, but it won't be easy for them to win it either, because of the injuries in their squad along with the fact that Hamburger are a dangerous opponent especially when playing at home and they have plenty of firepower up front in the likes of Van Nistelrooy, Petric and former Bayern player Guererro.