There is absolutely no doubt that the most sought-after soccer prediction for today is the 2012 Spanish Super Cup between Barcelona and Real Madrid. On this Thursday night of August 23rd, the two best football sides in the world will mark the beginning of their new battle in the 2012/13 season for just about every trophy out there. Last season, fans had the chance to watch that derby six times, as they two teams battled on every front on national level (League, Cup and again super Cup), but were not paired in the Champions League. Tonight, at least according to our Barcelona v Real prediction, another interesting chapter will be added to this Iberian classic.
Last year, Barca won that same Supercup tie last year, but will we see the same outcome once again? That seems unlikely according to the most accurate 2012 Barca v Real Supercup prediction. It's true that the online bookmakers are favoring the Catalans to lift the trophy. Bet365 offers 1.66, while the odds for Real triumphing are set at 2.25. What's really crucial about this particular Barcelona v Real Madrid prediction is that the Super Cup in Spain is played over two legs – first one being tonight, and the second next Wednesday. Both teams have fixtures in the Primera division this weekend.
Of course, the current form is always a key factor when making the best soccer predictions, and in that particular department, the Catalans seem to have the upper hand going into this first game. Real did not impress in their opening game, although it was against the third best team in the country – Valencia held them to a 1-1 draw at the Bernabeu. That was quite a shocking results for most fans and betting companies too, since the odds on the draw versus Valencia were 7.00 at Bet365.com!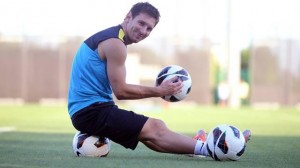 Meanwhile, Barcelona looked absolutely on top of their game in their official debut against Real Sociedad winning 5-1, and the even better news for their fans was that David Villa marked his return after missing nearly 8 months with a goal. It's funny how most people have forgotten about Villa by now, so he will almost be like a new signing for Barca, because he really has not played that many games for the club so far. Messi looked as if there was no break during the summer, and quickly added another two goals to his amazing record.
All in all, it's no wonder why the media and the betting firms are expecting Barca to win this first game with the odds on them being just 1.66, while a second consecutive win for Real at Camp Nou seems almost impossible to them (and to us really) as the odds are 4.75. These numbers might not seem so important for an accurate Barcelona v Real prediction for Spain's 2012 Super Cup battle, and yet we know how valuable they are from our everyday experience with soccer predictions. Simply put, the bookies do know a lot of facts that the average punter is unaware of, and that gives them the upper hand. Of course, the betting odds are often used to manipulate the views and expectations of the mass public.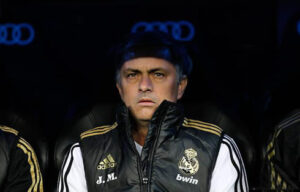 As one would imagine, Jose Mourinho is a decisive element in this 2012 Spanish Supercup preview. The man who insisted that he should be renamed from "The Special One" to "The Only One", does have 17 club trophies to his name, and he easily could've had another three more had he decided to remain for another year at Inter and win the UEFA Super Cup, Italian Super Coppa, and the Club World Cup. However, there is still one trophy that he is yet to win after his successess in England, Itay and Spain – the Spanish Super Cup itself. Even though Jose labels it as the least important trophy, anyone that knows his competitiveness is well aware that Mou wants this cup, and he will have his team well motivated.
Barcelona v Real Madrid Prediction, 2012 Spainish Supercup: To get our betting tips for both games, as well as all of our picks for the next 10 days, register here.