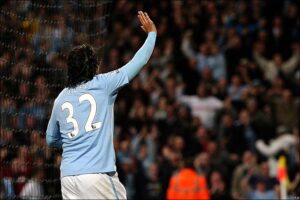 This Manchester City v Liverpool prediction is a classic case of rich meets the poor as Mancini's millionaires face the Reds. Fans in Manchester will see a number of their new signings make their official home debuts tonight. Roy Hodgson on the other hand won't be able to rely on some key figures. So what's it going to be?
This Monday night game is the last match of the 2nd round in the English Premier League. Both teams made a draw in their openers as City held Tottenham goalless, while Liverpool conceeded a late equalizer against Arsenal after a Reyna mistake.  Hence, these two clubs will be eager to bounce back and that's an important aspect of an accurate Man City v Liverpool prediction.
Balotelli And Milner Set Home Debut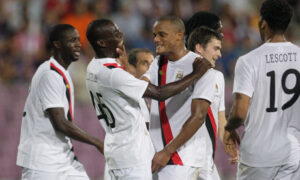 The Citizens are currently going through a positive period as they won the first leg of their Europa League qualifier against Timishoara in a match that also saw Mario Balotelli scoring in his debut. Tonight though, Super Mario will have to chance to get a first bite at the English Premier League and do it in front of the home fans. He will be partnered in attack by Adebayor and Tevez and if Mancini is brave enough to field all three of them, it will be almost impossible for the shaky Liverpool defense to stop them from scoring. So as you can see, as difficult as this Man City vs Liverpool prediction is, the "Millionaires" have  a big chance of winning as they possess a much stronger and dangerous offense.
Manchester City v Liverpool Prediction – Attacking Problems For the Reds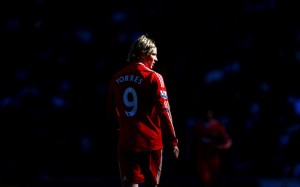 It's the attacking department that holds the key to the successfully predicting the outcome of Man City v Liverpool. This is the component in which Roberto Mancini is always good at as he was a striker himself. The Reds meanwhile are struggling there, because Fernando Torres is still searching for his goal scoring touch as he has been in a footballing crisis for about 3-4 months now. He has battling an injury since the end of last season and it really hurt his performance at the World Cup where he didn't score even a single goal! This bad run of form and luck is now hurting his mentality and getting transformed into his club displays at the moment. However, it shouldn't be forgotten that Torres is exactly the type of striker that can lift himself out of a hole with a strong performance when it matters the most, in crunch time. So a good betting pick for City v Liverpool is to bet on Torres to Score At Any Time at 2,30!
N'Gog is showing some great progress but he is not the of high caliber striker that can be decisive in big games for Liverpool. Joe Cole got a red card against Arsenal so he will miss this game. It also looks like Roy Hodgson is deploying Steven Gerrard in more of a defensive/central midfielder type of role where the Englishman is not getting that much runs up front and thus doesn't get a lot of shooting opportunities. All of these attacking problems for the Reds are crucial to our Man City v Liverpool prediction.
Manchester City v Liverpool, 23 August, Team News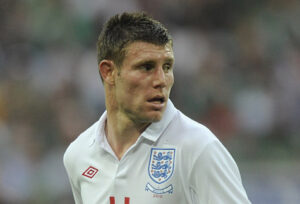 City's latest signing James Milner will make his debut tonight. The English national midfielder should make a great partnership with Yaya Toure, De Jong and Gareth Barry (who was also bought from AstonVilla). However, it will take time for all these players to gell and they also have wingers David Sillva and Wright Phillips. Mancini however won't be able to rely on summer transfers Kolarov (left back) and Boateng (central defender) who are out injured.
Manchester City Squad: Given, Hart, Zabaleta, Richards, Lescott, K Toure, Kompany, Wright-Phillips, Johnson, Milner, Barry, Silva, Vieira, de Jong, Y Toure, Tevez, Adebayor, Robinho, Santa Cruz, Balotelli.
Roy Hodgson can't rely on Joe Cole for this game as the former Chelsea player saw a straight red in the previous game against Arsenal and will now serve a three-match domestic ban. Agger is under doubt as he picked up an inury in that same game.
Liverpool Squad: Reina, Johnson, Carragher, Skrtel, Aurelio, Kuyt, Gerrard, Mascherano, Lucas, Poulsen, Jovanovic, Torres, Ngog, Kyrgiakos, Rodriguez, Babel, Kelly, Wilson, Spearing, Pacheco, Agger, Jones.
Manchester City v Liverpool Prediction: The class of the players involved make us favor Man City to win this game. The Citizens have much better individuals in their roster and if they produce a good team effort they should get all 3 points tonight. An intersesting historical fact working in favor of our prediction is that City have failed to beat Liverpool in the last 5 years in the Premier League. Their last victory against the Reds dates back from 2005 when they won 1-0.
Pick – Bet On Manchester City To Win at 2,40

Pick: Man City Result: Pending
Stake: 10/10 Odds: 2.51
Bookmaker: BWIN vCash: No