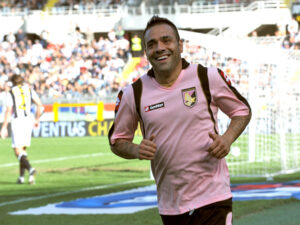 Our best football tip for today comes from the Italian Calcio and features Juventus v Palermo. The Old Lady showed some signs of resurrection in the last round as they trashed Udinese by 4-0 at the Friuli. It was the first impressive performance from the Bianconerri since the start of the season, but will they be able to keep it up against a hungry Palermo side that's yet to win a game? We provide the answer to that question in our Jventus v Palermo prediction.
BetOnWins.com is very careful when it comes to our selection of best betting picks for the day, that's why we take everything into consideration, from head to head history to current form and injury reports and odds movement. The last two matches between Juve and Palermo were won by the Sicilian side with 2-0 and a very interesting stat here is that they have not ended in a draw for 9 straight games! That's a major factor in this Juventus v Palermo prediction and it certainly won't be illogical to finally see these sides split the points on the 10th attempt. The Draw here is valued at 3,50!
The online bookies favor the home side in this Juve v Palermo prediction and that's understandable considering that the Bianconery are the bigger club with greater ambitions, more expensive selection of players and of course won their last match 4-0 against at Udine. The odds for Juventus to beat Palermo are 1,72 at bet365, while the away win is rated at 5,00!
Palermo were one of the brightest and livest sides in the previous Seria A season, but it appears that selling the Uruguayan forward Cavani hurt the balance of the team. However, they still have plenty of top class players among which captain Fabrizio Miccoli certainly stands out. The funny thing about him is that he used to play for Juve but they didn't appreciated his talent well enough so he requested a transfer. In such cases, the player usually scores against his X-club so a good Juventus v Palermo prediction is for Miccoli to Score At Any Time @ 3,50!
Miccoli makes a return to the squad as he missed the last match against Inter (lost 1-2) through injury. Palermo's coach Delio Rossi confirmed the speedy Italian will feature: "Miccoli is doing his best to come back as soon as possible. With some more points in the league, his return would have been more gradual. "Juventus have gone under a refoundation, getting the perfect players for their coach. They have wingers that Del Neri wanted and I think this proves the esteem."
Palermo are on a bad run consisting of 3 straight defeats but truth is they came against though opponents in balanced matches that could have gone either way. The Sicilians were unlucky at times as they lost 2 games by 3-2 and followed that by a narrow 1-2 defeat against champions Inter, when they had the lead at Half Time. That's why, we expect them to finally have some more luck on their side and with the huge motivation they will have combined with their quality players, Palermo will be able to get at least a point from their visit to Torino.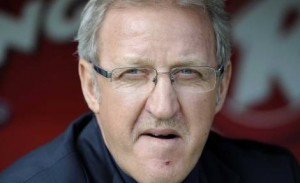 Meanwhile, Jventus' tactician Luigi Del Neri will be celebrating his 700th professional match as a head coach and had the following words regarding this Juventus v Palermo prediction: "Marchisio and Felipe Melo re in very good condition and therefore they will be playing in midfield. I have faith in all of my players and Aquilani, Sissoko, Melo and Marchisio are all excellent but it seems to me that the duo that played up to now gives me ample guarantee and therefore there is no sense in changing."
"Difficulties are not only on paper – corrected Del Neri -. Those which Palermo will create are real. Juventus must know that every Sunday is an exam and exams are passed with strength and respect for your opponents and therefore we do not expect Palermo to be strong only on paper but even on the field. Pastore? He is a great player. You must guard him well but we will definetly not be marking him man to man. Besides he is not the only one: there is Maccarone, Ilicic…they played a great match against Inter…it will be a delicate match because Palermo has players of great potential."
Juventus v  Palermo prediction: Juventus are the better side on paper, but just a single big win doesn't mean their troubles are over. They have been very dissappointing this season and BetOnWins.com expects this trend to continue as they will be facing a Palermo side that's collected just 1 point from 4 rounds.
Bet On Palermo To Win Or Draw On Double Chance @ 2,10


Get our most accurate picks everyday via our 10-Days BetOnWins.com betting pack!