BetOnWins.com brings you yet the again the most accurate Bolton v Chelsea prediction for the 24th of January, 2011. Chelsea are losing track of the title race in the English Premier League after their poor string of results lately. They started the campaign in superb fashion and everyone thought they would be unbeatable this season. The reality has turned out to be completely different. The Londoners are currently 10 points behind league leaders Manchester United and another failure to bagg all three points tonight will practically put the out of the race. However, Bolton are one of the thoughest teams at home in the EPL and the players that will be fielded by manager Owen Coyle could care less about the Blues and their problems.
Bolton are a though nut to crack, particularly at home and Man Utd experienced that already, as they needed a last minute equalizer to finish 2-2 at the Reebok Stadium. Our Bolton v Chelsea predicition indicates that the visitors will have some serious difficulties too.
Nicolas Anelka who played two seasons for Bolton before joining Chelsea had the following to say in regards to this Bolton v Chelsea prediction: "It is always a hard game when you play against Bolton, you have to fight in the air and fight for the ball. They still have the same way to try to score goals. Kevin Davies is very good. He is strong and he loves to battle and when he is on his day he can do everything."
Bolton v Chelsea Prediction – Squad News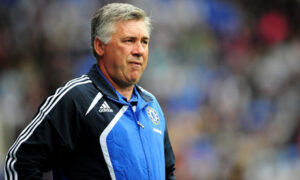 Another very important factor in regards to providing an accurate Bolton v Chelsea prediction is that Frank Lampard who just started getting back to his optimum form, will miss this game. Frankie is definitely out of this important clash, while the other captain – John Terry has also been rated as doubtful.
Perhaps the good news for Chelsea fans is that the home side have their some squad problems of their own as Owen Coyle will have to deal with the absentees of Steinsson, Holden, Samuel, Gardner and Davies.
Bolton v Chelsea Prediction – Historical Outlook
They say that the best way to predict the future is by looking at the past. What's interesting here about the clashes between those two teams, is that the Blues have won the last 7 fixtures and Bolton have only managed to score in just one of them! Here are the results:
Wed 29/12/10 PRL Chelsea 1 – 0 Bolton Wanderers
Tue 13/04/10 PRL Chelsea 1 – 0 Bolton Wanderers
Sat 31/10/09 PRL Bolton Wanderers 0 – 4 Chelsea
Wed 28/10/09 LEC Chelsea 4 – 0 Bolton Wanderers
Sat 11/04/09 PRL Chelsea 4 – 3 Bolton Wanderers
Sat 06/12/08 PRL Bolton Wanderers 0 – 2 Chelsea
We expect this trend to finally come to an end, and despite the fact that Chelsea are favorites to win this affair yet again, we are quite certain that Bolton will manage to score at least once and that should set up a game with loads of goals in it. Thus, the best betting pick for this Monday night Premier League game is to bet on Over 2,5 Goals! This bet is available at Bet365 at the odds of 1,80.
Bolton v Chelsea Prediction: Online betting companies are favoring the Londoners to win this one as the odds for away win here are rated at 1,70-1,80 depending on your bookie. However, Bolton should not be completely overlooked here, Elmander is a threat upfront along with Martin Petrov, and we all know about Chelsea's strengths up front. All these factors make us pickOver 2,5 Goals.