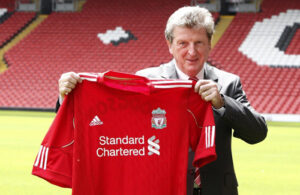 Liverpool get their season underway with a friendly against Kaiserslautern. This Kaiserslautern vs Liverpool prediction is another case of the ever lasting Germany against England battle so this game will be anything but friendly. The Reds should be getting ready and look sharp as they play their first official match of the season next Thursday in a Playoff for Europa League against Macedonian side FK Rabotnick.
Thus an important factor for this Kaiserslautern vs Liverpool prediction is that the English side is probably in a more advanced stage of their preparations which is very important when it comes to football predictions so early in the season.In a press conference prior to this game, Roy Hodgson said this match against the Kaizers will be the debut for their summer signing Milan Jovanovic who is a striker from Serbia. Greek defender Sotirios Kyrgiakos will also feature.
Both Teams will Score and this is one of the best football predictions for today! This soccer betting pick is also known as Goal/Goal and it's available at all online sports bookies like bwin and betclic. The odd for it is about 2,00 so you can double your money by betting on both teams to score at least once in this fixture.
Kaiserslatuern should not be underestimated as they just qualified for the Bundesliga so they have plenty of quality in their ranks while perfect organization is a constant for all German sides. So the Reds won't have it easy against them, hence it's normal to expect that both teams will make mistakes and score respectively.
Liverpool will be without some of their star players and practically all the ones that played at the World Cup will miss out. Steven Gerrard, Fernando Torres, Glen Johnson, Jamie Carragher and Babel won't play, while Riera was sold yesterday to Olimpiacos and Benayun was also transferred to Chelsea.
Kaiserslautern vs Liverpool Prediction: It won't be an easy game for Liverpool thus our sports betting pick here is Goal/Goal @ 1,70 only available at bwin. Another good betting tip for Kaisers vs Liverpool is for a Double Chance on the Germans @ 1,80.