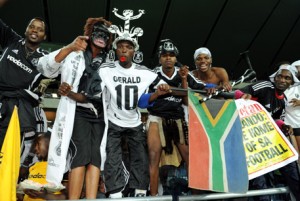 South Africa hosts Bulgaria at Orlando Stadium today looking to win and go into the World Cup with high spirits. Our South Africa v Bulgaria prediction can help you make a lot of money by betting on the home win here as there are number of reasons to back them up.
First of all, Bulgaria's top player Dimitar Berbatov retired from international football, which is a huge miss for them as the Manchester United forward was one of their few decent players in their starting lineup. Bulgaria's domestic football is going through a huge crisis, lack of identity and absolute lack of quality players. Their only decent individuals right now Stilian Petrov from Aston Villa and Valeri Bojinov from Parma. Their defense is complete tragedy and currently have a lot of issues with the goalkeeper position as the starting one (Ivankov) also retired from the national side. In their last friendly that was played on the 19th of May, they lost to Belgium conceding two goals in the final two minutes after leading 0-1 at half time.
The South Africans on the other hand are a much talented side that will be looking for a confidence boost going into the World Cup. They are coached by the Brazilian legend Carlos Alberto Pereira and have a squad full of high class players lead by Pienaar, Beny McCharty. Here is how Pereira described his side: "This is the best bunch of footballers I have worked with and that includes Brazil. These boys are motivated, hard working, committed and determined to do well despite being written off. Believe me when I say we are going to cause surprises at the World Cup." Pereira though admitted that he will be experimenting with this lineup in the first half and give the foreigners a chance to shine in the second half.
South Africa v Bulgaria Prediction: South Africa will win this game against a very weak opponent!