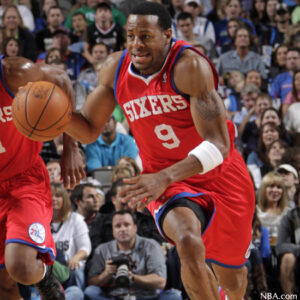 The great thing about NBA betting is that matches are being played every single night and they can't end in a draw, whereas in football you only get 1-2 shots a week with the teams you follow, here you get to have an opprtunity almost every day of the week. Same goes out to the players and the 76ers in particular will be looking to bounce back after a dramatic defeat last night at Washington where they lost in Over Time. In the wild west, the T-Wolves will be looking to stop the hottest team in the league right now – San Antonio Spurs.
76ers at Raptors Prediction – 76ers to Win @ 2,85 on ML
Philadelphia 76ers are a better team than what their current record suggest. As of this date, they have just 3 wins and 11 losses making them rock bottom of the Eastern Conference. LA Clippers are the only team in the NBA with fewer wins as they got just a couple Ws under their belt. Still though, a lot of these defeats for the Sixers happened in close games where it was just a matter of making shots and not commiting turnovers. However, Dugg Collins' men have done plenty of fullish mistakes, especially last night in Washington where Holiday fauled John Wall 4 meters behind the 3-point arc to put him at the line for 3 fouls, Wall scored all 3 and put the game in OT 106-106. In over time, Wizards started feeding energy off the crowd and really got themselves going. Eventually, the game ended in another heart-breaking losses for Philadelphia fans as the team went down 116-114. It looks like they are inventing new ways to lose but given the length of this bad run, seems like it should finally end tonight with the 76ers winning Toronto.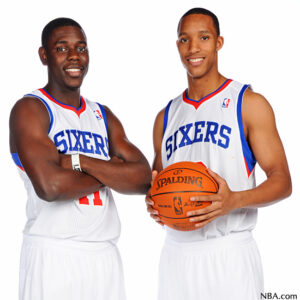 The 76ers have a pretty decent team with top players like the experienced Elton Brand, Andre Iguodala, promising rookie Holiday, Tony Battie, Jason Kapono, Andres Nocioni, Marreese Speights, Louis Williams, 2-nd pick Evan Turner, and Thaddeus Young. This is a really good group of young and talented players and when you think who is in charge of them – Doug Collins, fans in Philly have reasons to get excited about, but this much needed imrovement will require time, work and lots of effort on the court.
On-court effort is guaranteed from 76ers tonight as they will extremely motivated by last night's unlucky defeat in OT. The only question mark is the availability of Elton Brand who got ejected in Washington for knocking down JaVale McGee after a dunk. If Brand does play in Toronto, then these odds of nearly 3,00 on Money Line are an absolute steal!
Toronto have had way too much joy lately as they are on a run of 3 straight wins with the last one being particularly lucky and big – 102-101 over the Celtics with a game winner in the final seconds. They are currently in a rebuilding period haing lost Chris Bosh and Turgokly to Miami and Phoenix respectively over the summer and now they traded their starting Point Guard Jarret Jack to New Orleans and he was argubly their best player thus far. Even their president admitted that winning games is not their priority right now (quite a comment there): "Whether or not we win games is really not the true issue right now, it's how much we're growing as an organization, how much these young kids are coming along."
76ers at Raptors Prediction: The Sixers will finally win a game here against a Raptors team that's under in construction right now.