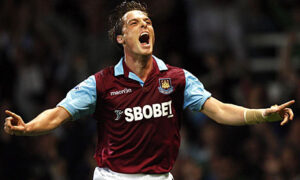 BetOnWins.com provides you with our best betting picks from the EPL for this Saturday, 25th of September. Plenty of interesting fixtures are set to kick off this afternoon and hopefully, we will help you make some money! West Ham is looking for their first win of the season in the London derby against Tottenham, while elsewhere in London, Fulham hosts Everton in what promises to be a very intriguing affair.
West Ham v Tottenham Prediction
West Ham are currently undergoing the worst start in their entire club history as they are without a win in the opening 5 matches. They had 4 straight losses and luckily for them, managed to end that bad run with a 1-1 draw away at Stock City. Today, against the neighbors from Tottenham, they will be looking to record their first win of the season. Our West Ham v Tottenham prediction is a win for the Hammers, because that's how it usually happens in football in such local derbies – usually the team that is in poor condition ends up as a winner.
A very important factor for this West Ham v Tottenham prediction is that the Hotspurs have won the last 5 meetings between those two sides, so what we can certainly say is they won't be able to do that for the 6th time in succession. Of course, we are well aware of the fact that Tottenham are the better team on paper but it's the pitch where the points are decided, not in an office, so those things don't really matter in such big events.
Bet On Tottenham to Win @ 3,30
Fulham v Everton Prediction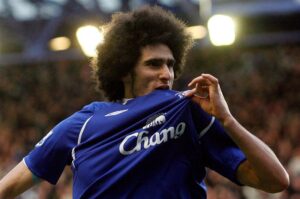 Fulham takes on Everton at the Craven Cottage in what promises to be an extremely tight affair that will go down to the wire. Everton have not won a single match in their 5 Premier League outings so far which is why they currently find themselves in the relegation zone having collected just 2 points. They will be super hungry and motivated to get the win here but as we all know, Fulham are not among the nicest hosts.
Our Fulham v Everton prediction is for a draw or an away win for David Moeys' men, because they have not won a single match so far this season and Fulham meanwhile have some troubles of their own. Fulham have some serious issues in attack for this game as Zamora is out for 5 months, while new signing Dembele is out with an ankle injury. That certainly makes us favor the Toffees in this Fulham v Everton prediction and also places this one among the best betting picks for Saturday from the EPL. Andrew Johnson (knee) and Diomansy Kamara (foot) are also out for Fulham and we all know they departed with their manager Roy Hodgson over the summer which weakens the team even further.
Fulham are unbeaten so far this season, while Everton are without a win! That's the key to our Fulham v Everton prediction and makes us favor the visitors. However, another interesting fact is that these two teams have not ended in a draw since 1965! That's 45 years without a draw between Everton and Fulham and that's a scary statistic!
Bet On Everton to Win @ 2,60, but back it up with a small bet on the Draw @ 3,30