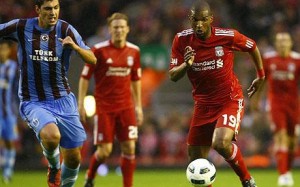 Liverpool face a tricky fixture as they play the second leg of their Europa League playoff away in Turkey against a dangerous Trabzonspor side. The Reds won the first match at Anfield with the minimum 1-0 result, but will this be good enough for them to go through? BetOnWins provides the answer to this question in our Trabzonspor v Liverpool prediction.
Turkish fans are crazy about football. These people are fanatic and create such an atmosphere that even the most experienced European teams feel a frightened especially in the opening stages of a game. You can be certain that Trabzonspor supporters will do everything possible to be their team's 12th man with non-stop singing, fireworks, chants and boos. The home factor is very important for this particular  Trabzonspor v Liverpool prediction.
Liverpool In Turmoil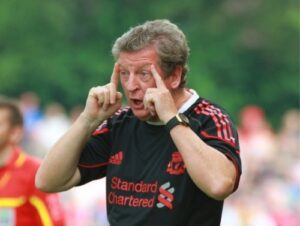 Few things are right in Liverpool. There is so much chaos and troubles surrounding what once was England's best football club, that fans at Anfield have every reason to feel worried. First, they sacked Rafa Benitez, the man who brought them their last major successes (Champions League trophy, European Super Cup), and from what we have seen so far this season, it doesn't seem it was the Spaniard's fault for the team's poor displays. Liverpool simply don't have the funds to make significant moves on the transfer market and without the ability to bring in some top players, not even the best manager in the whole Universe can win trophies in the super competitive world of modern football.
Thus, we come to Liverpool's next major problem – the ownership. We are reading all the time about speculations and investors from all over the world being interest in buying the club, however nothing real has happened so far. That's a problem casting a dark shadow over the future of the club. And even if it's an on-field matter, it's still indirectly related to our Trabzonspor v Liverpool prediction, because it does affect negatively the whole organization of the club which transmits over the players. You can read more about the turmoil in Liverpool at our specialized analysis on them for the new season.
The Mess-Cherano
A big factor for an accurate Trabzonspor v Liverpool prediction is the absence of defensive midfielder Javier Mascherano. He certainly won't take part in this game and although the reason officially is "an injury", insiders know it's because of his uncertain future at the club.
This is turning into a real summer soup opera. Javier Masherano went on to publicly admit he wants to leave Liverpool and we now we get to see a "big team" rely on a player that doesn't want to stay. Javier Mascherano is one of the most unervalued players in the world of football, he does so much on the field but since it's everything but scoring goals, not a lot of fans appreciate what he does. Truth is that every coach in the world would do anything to have such a players on his side. He is brings the balance to a team. He connects the defense with the offense, stops dangerous counter attacks, intercepts the ball, runs hard, challenges for every ball, he basically is the ultimate dirty worker.
He was selected by Roy Hodgson as a starter against Arsenal and the Argentinian was the best player on the field. However, speculations are still rising about him leaving. First, Inter were the main favorites for his signature as Javier expressed his desire to follow Rafa Benitez to Milano. Now it's all about Barcelona wanting to get him. Either way, the man is wanted and he doesn't want to stay. The only thing stopping the deal from happening just yet is his price tag. But should this transfer happen, regardless of the direction (Spain or Italy), it will be another major loss for Liverpool. Just like the way the lost Xabi Alonso to Real Madrid last summer and have not been able to replace him ever since.
First-Leg Troubles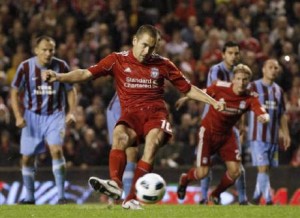 The first leg ended in a 1-0 win for Liverpool and the were quite lucky to get even this minimal win. Liverpool didn't create much chances throughout the entire game, while the visitors were looking dangerous on the counter attack. Joe Cole missed a dubious penalty and right after that Trabzon had a great chance to open the score. They missed it and had a good opportunity to equalize at the death. The conclusion from all that is directly related to our Trabzonspor v Liverpool prediction, because it shows that the Reds aren't that much better, if better at all.
Trabzonspor v Liverpool Team News – Torres And Gerrard Won't Play
Another key miss for the Reds that's detrimental to our Trabzonspor v Liverpool prediction is the absentees of Torres and Gerrard. The pair didn't even travel to Turkey but Roy Hodgson said they should be fit for the weekend action in the Premier League. Still, they won't play tonight and this gives the Turkish side a major chance to win the game and even make a miracle by qualifying.
But there other big misses for Liverpool. Central defender Agger won't play because of a back problem and Maxi Rodrigues also won't feature as he is "sick". So we are talking about 4 major absentees for an already short Liverpool squad. That says a lot about our Trabzonspor v Liverpool prediction.
Another problem for the England side for this Europea League match is the long distance they travelled which also shortened their preparation. Here is what Roy Hodgson confessed: "It's hard – there's no question about that. This Europa League is in some ways harder on a squad than the Champions League because you get more teams from the far eastern part of Europe. Then you are playing Sunday-Thursday-Sunday, so you need a very big squad."
Trabzonspor v Liverpool Prediction: Trabzon had their chances back at Anfield but were just unlucky not to score over there. However, tonight they will be playing in their house where even the crossbars help out. Fans are real fanatics and will great a spectacular atmosphere that should inspire the Turks to beat an already troubled and depleted Liverpool team.
Bet On Trabzonspor To Win At 1,90 On Draw No Bet

Correct Score – 2:1 For Trabzon at 11.00 which ensures Liverpool will still qualify.
If you will be betting on Trabzon to win, keep in mind that this is turning into a very massive pick today and as it often happens with bets like that, tipsters get disappointed. Keep your fingers crossed and back it up with a draw – 1/x 2/x on First Half/End Result.