This Sunday, 26th of February marks one of the greatest ever football betting days for fans of the game worldwide. There are so many high profiles games to be played all over Europe that one can potentially stack up a combo of six picks and cash in one some insane profit. However, what separate a pro player from the average Jon Doe brainwashed in front of the Tele is the knowledge and special perception of the whole system in general. Now on the hot topic for today, we've got some superb opportunities today. It all starts with the Premier League where we have the London derby between Arsenal and Tottenham, while Manchester United are looking to keep up the pace with their city rivals by getting all three points against the biggest surprise of this season – Norwich. Bayern Munich are up for a title-deciding derby against Schalke.
Arsenal v Tottenham Prediction
The Gooners are once again in desperation mode. They lost their last two matches without even scoring and given the fact they were both cup games (Arsenal's only chances of a trophy in seven years now gone yet again), they must have been more repressing than usual for everyone involved with that club – players, management, fans, etc. They way Milan destroyed them in the CL was just discouraging. Then came a shock FA-cup exit at Sunderland going 2:0 down. Now, Arsenal's best case scenario is to claim the 4th spot in the league. However, the competition in England is more fierce than ever as three other teams have the exact same goal – Chelsea, Liverpool and now Newcastle.
Tottenham are claiming they are fighting for the title, but being 10-points adrift, that just seems like a statement to spur up the fans and make the league appear more interesting. The reality is that even they know they do not have a chance of winning the league this season, but their spot in the CL places looks quite certain right now. Third spot gives you automatic qualification so they would not like to drop to fourth, but they lead 4-th placed Chelsea by 7 points going into this game.
In other words, even if Tottenham are to lose this game, it would not be such a huge drama for them, whereas it will be a major failure for Arsenal if they get anything but a win here. We feel that this game is much more important for Arsenal and it's about time for them to get a good game and wash away some of that misery in front of their own fans.
Betting Verdict: Arsenal to Win @ 2.50

Norwich v Manchester United Prediction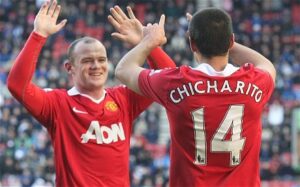 Everyone's talking about how difficult this game is going to be for United, but at the end of it, we do believe they will claim all three points here, simply because they have much more quality in their game. Norwich are a huge hit this season, no doubt. I reckon they will manage to score a goal here, so Goal/Goal is a good option too. In fact the odds on that are better (1.72) than the ones for United winning (1.53). Therefore, that's the better pick in that game. Untied are shaky now, especially the way they conceded goals against Ajax just a couple of days ago.
Betting Verdict: Goal/Goal @ 1.72

Bayern Munich v Schalke Prediction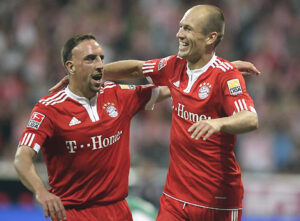 Bayern are going through some though times right now and a lot of people are starting the question what was just a few months ago a super mean machine running like clock work. A goalless draw in their visit to Freiburg last Sunday followed by a 1:0 defeat in the CL against underdogs Basel has gotten everyone in Bavaria stressed out. Usually, whenever Bayern Munich find themselves in a situation like that, they are quick and strong to respond. It appears that Schalke is about to take the smack as this game comes at the worst possible moment for them after needing Extra Time to eliminate Viktoria in the Europa League this Thursday.
Betting Verdict: Bayern to Win @ 1.44