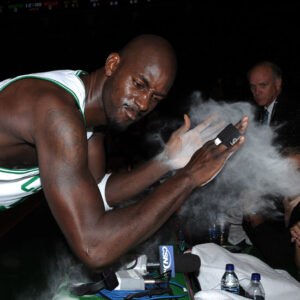 It's Game Time baby! The NBA is back and tonight's NBA picks are so hot that it seems David Stern wants to get fans excited about this upcoming 2010/11 season right away. The preseason is finally over and now the real NBA action is about to start and BetOnWins.com is proud to announce that we will provide full coverage with our accurate NBA picks and basketball betting tips. The opener is a game that will capture the attention of basketball fans worldwide, because the newly formed Miami Heat take a trip to Boston to see exactly where they stand against the most experienced squad in the Eastern Conference.
People are getting crazy about this Miami Heat vs Boston Celtics prediction and we can't blame them. The scope of this match is so big and it's such a hard outcome to predict that it will have us guessing until the final seconds of the game. Should be a close game considering how good both teams are. The Opening Night is always a big night in the NBA full of drama and surprises, but it seems that this year will be bigger and better than anything we have seen so far.
There are some injuries affecting the preparations of both Miami and Boston on Opening Night. The roster news are the key to this Heat vs Celtics prediction on October 26th. The C's finished their preseason posting 7 wins and just 1 loss, but they had to deal with a lot of knacks and bruises along the way. The players that suffered the most and frequently had injury issues were the two O'Neals – Shaq and Jermaine who were both brought in this summer. Miami Heat on the other hand had to go through their entire preseason without their established lead Dwayne Wade and according to the latest news they have just lost their key shooting guard Mike Miller until late January and that's a huge upset for them.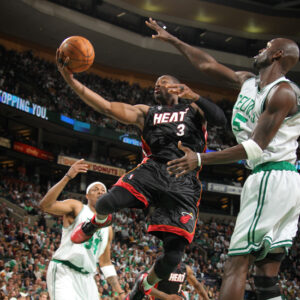 Wade's presence and performance holds the key to this Heat at Celtics prediction. He missed the whole prep period, so that might have a negative impact on his game, but at the same time we all know what he brings to the table/court and just how amazing he is, so it's great news for Pat Riley to have him available from the very start of the season. He has been practicing with the team for the past week so he is expected to start.
When you want to bet on proper NBA picks, you have to account for just about everything. Now, the Celtics are having a bigger problem with their big O'Neal pair, because both Jermain and Shaq are among the vets in the league and are bound to have injury issues all season long. They might be clear to play tonight, but the time missed in preseason combined with the fact that they are still learning a completely new playing system under Doc Rivers are serious aspects that shouldn't go under the radar in this Miami Heat v Boston Celtics prediction on Opening Night.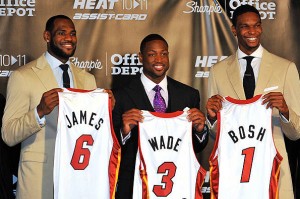 Another important element of this Heat vs Celtics prediction is that Wade's limited preseason action might serve as a Joker for the visitors. Wade basically had just 3 minutes of playing time this preseason meaning that Celtics' coaching stuff doesn't have any material of the Miami Thrice playing together, so they don't really know what to expect. It's really a guessing game for Doc Rivers as to exactly how Miami will run their offense and that could be really difficult to prepare against a team which is currently such a big mystery for anyone. Of course, that will be a challenge for the Celtics, but they have certainly proven to be more than capable of handling such tasks.
Glen Davis had an interesting comment regarding this Miami Heat v Boston Celtics prediction: "For us, this game is to set the tone. We have to set the tone against a team like that and just let them know, hey, you guys got a new group of guys, but we're still the team to beat in the East."
Miami Heat at Boston Celtics Prediction: All eyes will be on Miami to see their Big Three in full speed. With all the media attention and cameras focused on the Heat, an experienced team like the Celtics playing in their own building will have an advantage that should help them win Opening Night.
NBA Picks:
1) Bet On Celtics to Win @ 2,00 On Money Line