Today's top betting picks from Europe come from the Italy, England and Russia. Fiorentina are without a win all season long, while up North in England, Stoke City will be looking for the first win against Newcastle since 1976! These are just some hints so let's get the party started.
Fiorentina v Parma Prediction – 1 @ 2,00
Fiorentina are without a win so far this season having played 4 matches in the Seria A collecting just 2 points from them (2 draws and 2 losses). They will go out for the win against a dangerous nonetheless Parma side but that explains the good odds for the home win here. Still, Fiorentina have plenty of class players to make the difference here as their attack will be led by Vargas and Gilla. Parma will be with Crespo and Bojinov up front so a goal should be expected from them as well. Goal/Goal is a good betting option here, but our tip goes for Fiorentina to win.
Bet On Fiorentina To Win @ 2,00
Palermo v Lecce Prediction – X2, Double Chance @ 2,40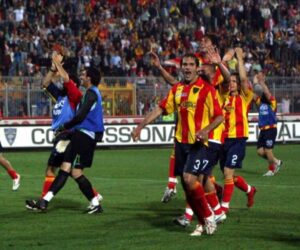 Palermo pulled off a shocking win (for some) against Juventus, as BetOnWins.com had predicted earlier this week. Now they are playing against a seemingly much easier opponent plus they will be playing at home in Sicily. That's why most innocent punters around the world are pouring money like crazy on the Palermo to win while the betting companies are planning to hustle them for their money. The online betting companies are providing some lucrative odds for the home win at about 1,50-1,60, so that people can get hooked up. That's why we expect a surprise here, in other words we predict that Palermo won't win this game!
Bet On The Double Chance on Lecce (X2) @ 2,40
Newcastle v Stoke City Prediction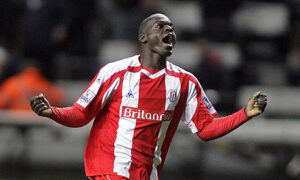 The last game from this interesting 5th round of the English Premier League features the high-flying Newcastle Untied against the rough and though boys from Stoke City. Thing is that Newcastle have a lot of fans all over the world and there is just too much euphory surrounding the club in recent weeks which might mislead punters and fans alike.
Newcastle won last Sunday away to Everton posting a shocking 0-1 scoreline! Then came the stunning 3-4 victory against none other but Chelsea at the Bridge in the dying minutes of the game, so they have bee riding their luck but such series come to an end. And Stoke City is exactly the type of them that can stop Newcastle, because they are solid at the back, like to play hard ball and make the most out of their few chances up front.
Almost 1 million euros have been wagered only on this match between Newcastle v Stoke in betfair and almost 90% of them are on the home win! That's sets it up for a huge surprise and a lot of people losing their money when Newcastle fail to grab all 3 points! It will be more of a midfield battle, hard tackles and crosses, typical English football with just some sporadic chances and one or two goals in it.
A very interesting stat is that Stoke City has not beaten Newcastle since 1976 when the game ended 0-1!