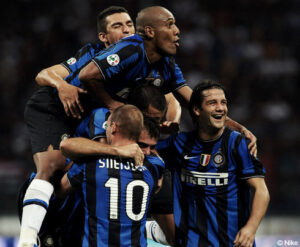 Champions League title holders Inter Milano against Europa League winners Atletico Madrid is on the menu tonight as the UEFA Super Cup is decided in Monaco on the 27th of August, at 20:45 CET. Given the class of the players involved, giving an accurate Inter v Atletico prediction is not an easy task by any standards. However, we do have a lot of valuable betting picks for this one.
Just Too Good To Be True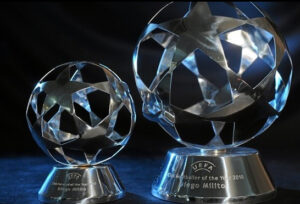 Inter fans must be living in wonder land right lately. The  club is going through the most successful chapter in its entire history becoming the first Italian club to win the big treble and have been Seria A champions for five years on the trot. Last night, this successful period received yet another confirmation as Inter completely monopolized the UEFA Champions League individual awards. Julio Cesar was voted best goalkeeper of the CL, Maicon best defender, Sneijder best midfielder, and Milito best forward and overall best player of the tournament. Wow! An absolute clean sweep for Internazionale.This whole thing is just too good to be true for the Nerazzuri and it could mean they will suffer in the UEFA Super Cup which ultimately means we expect them not to win in regular time in our Inter v Atletico Madrid prediction.
They started this campaign just as they finished the last – with a trophy as Inter defeated Roma in the Italian Super Cup match 3-1 after going down 0-1 to a Riize goal. Etoo is now playing higher up the field and this seems to be doing him good as he scored two goals against Roma, while Sneijder is also playing closer to the front line. Inter's defense is also playing a bit higher up the field to support the attack. These are the slight modifications Rafa Benitez has done, but how is that even related to our Inter v Atletico  Madrid prediction you might ask.
The answer lies in the fact that Atletico's strongest ability is their fast counter attacks while Inter's newly shaped defense that's positioned higher up the field can serve as the ideal weakness for the pacy Aguero and Forlan to score. Atletico will definitely score at least once in this UEFA Super Cup match, because they have a lot of talent in the offensive department while Inter's players might have their heads high up in the clouds after all the awards and aplounds they have received lately. Thus, the most certain Inter v Atletico prediction is for Both Teams to Score, which is rated by online bookies at 1,90.
There is no need to start reviewing the players of both sides one by one. You all know them way too well by now. Truth is that Inter is the stronger squad that has a better roster and a more experienced group of players. But, Atletico are a younger and perhaps hungrier side that has its own threats and advantages. That will result in a well balanced game that could potentially go into Extra Time. As a matter of fact, that's our Inter v Atletico Madrid Prediction, for the UEFA Super Cup.
Inter v Atletico Madrid Prediction: Bet On Draw. It's best to bet it as 1/x and 2/x as First Half/End Result bets, or choose a given side to win in Extra Time or by Penalties as both picks are over the value of 10.