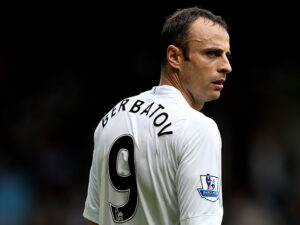 This midweek round in the English Premier League is offering betting enthusiasts worldwide with plenty of opportunities to make big bucks real quick should they place their money on the most accurate football predictions for today. An interesting London derby between Chelsea and Fulham will give Benitez a chance to win his first game in charge of the Blues, but the Cottagers with all their unpredictability pose a real threat. In Manchester, the Red Devils take on the Hammers and everyone expects them to bag another three points. Perhaps the biggest derby of the night would be the game between Tottenham and Liverpool.
Chelsea v Fulham Prediction
The appointment of Rafa Benitez in charge of Chelsea is just another one of those examples showing how twisted and crazy modern football has become. Just a few years ago, that same man was raving against Chelsea and saying that he would never coach another team in England because of his respect for Liverpool as a club, and look where he ends up now. Understandably, he is not a real fan-favorite at Stamford Bridge, which shows how little Roman Abramovic cares about their opinion. Back to the football side of things in light of our attempt to provide the best betting picks on a daily basis, all the controversy surrounding Chelsea lately will probably have a negative effect on the team. Additionally, Fulham are a dangerous opponent. Dimitar Berbatov, the man pictured above, likes to score against the Blues and his football career has been brought back to life thanks to this transfer to the Londoners.
Betting Verdict:To get our betting verdict on this game, register here.

Man United v West Ham Prediction

United will be looking to establish themselves at the top of the league as they will be playing their second game in a row at Old Trafford against another team that will later be involved in the survival fight. Traditionally, this has not been an easy game for them. This has always been a derby in England, so don't be too surprised if United face some difficulties taking the lead early on. Coached by Sam Alardice, West Ham can be a tricky opponent. Still though, United have plenty of creativity in attack and anything but a win here would be an absolute shocker. The real question is, can West Ham score a goal at the Theater of Dreams? The answer to that holds a real betting value for all the punters out there looking to outsmart the online bookies.
Betting Verdict:To get our betting verdict on this game, register here.

Tottenham v Liverpool Prediction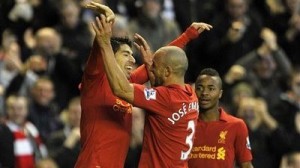 We continue our list of today's best Premier League predictions with this Tottenham v Liverpool preview on November 28th. It will be the second straight home game for the Londoners, and they won the first one comfortably taking West Ham's scalp with a 3-1 scoreline. Meanwhile, Liverpool fans had to experience yet another disappointment watching their team record a goalless draw at Swansea. Liverpool find themselves at the 11th spot in the table, and that's not where a club of their magnitude and history should be.
But their problem comes from the fact that they just don't have enough quality in their squad to compete for the top places, and that's not something that's going to change any time soon. Their owners are not spending any money on the transfer market, so I don't think Brendan Rodgers should take much blame for their poor results this season. But the case with Tottenham is the exact opposite – they have a very good squad with a bad manager in charge of it. So it's going to be interesting to see this clash of opposites at White Hart Lane tonight.
Betting Verdict:To get our betting verdict on this game, register here.