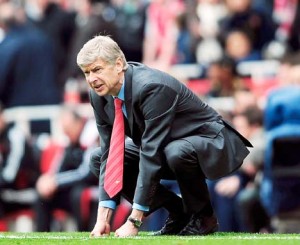 Partizan take on Arsenal in the Champions League in what will be a incredible atmosphere in Belgrade. Arsenal are coming off a shock 2-3 defeat at home against West Brom in a game that once again exposed their defensive vulnerabilities. Starting goalkeeper Alumnia was the main man responsible for the home defeat as he made two major mistakes that lead to goals and now is dropped from the squad while the official reason is "injury."
Arsenal are going through a very difficult period right as their performance has been declining in recent weeks which is mainly due to all the injuries their star players have suffered. Theo Wallcot is out and he was their top goalscorer at the start of the season. Robin Van Persie is also out with an injury. Cesc Fabregas who is the heart and sole of this team is also out with an ankle injury but is expected to make a return this weekend for the  EPL. Without Fabregas, Arsenal simply ain't the same team, he is the one that provides all the ideas in this team and regulates their entire game. Fact is that Arsenal are way too dependent on Cesc and that's a big key for our Partizan v Arsenal prediction.
But the list of injuries doesn't end here for Arsenal. They are also without their best central defender – the Belgium player Vermahlen. And as we mentioned, Alumnia has been dropped from the squad because of his poor display against WBA, but that can in fact be a good omen for the Gunners. Basically, a major factor in this Partizan v Arsenal prediction is the fact that Arsenal are super shaky in defense right now and the Serbian players will be looking to take advantage.
Furthermore, Wenger is expected to rest his healthy star players because of the upcoming derby against Chelsea in the Premier League this weekend. So after the first 6-0 win against Braga, even a point will enough for the Londoners and that's important for an accurate Partizan v Arsenal prediction.
Partizan on the other hand are not a weak side and a lot of people are underestimating them. They lost their first CL match against Shaktor but they showed superb defense, great goalkeeping and up front they got the Brazilian Cleo. Their main advantage though will be playing in their own stadium, in front of over 40,000 mad fans that are eager to see their favorite players against such a reputable opponent as Arsenal in the Champions League.
Partizan v Arsenal Prediction
To get BetOnWins.com's expert predictions on a daily basis, Sign Up For Our 10-Day Betting Pack at the price of just 5$ and start getting all our betting picks for the next 10 days!

BetOnWins 10-Day Betting Package: ONLY 5 USD FOR 10 WHOLE DAYS!

Please keep in mind that all payments are processed at a secured PayPal page. You will receive a confirmation email containing your login details within an hour from receiving your payment.