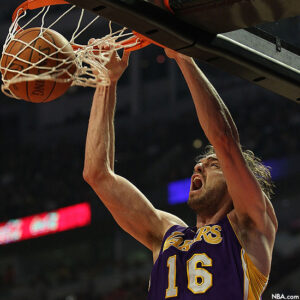 It's hard to believe what's going on with the Lakers these days and they will try to put an end to their dismail run by beating the Hornets in New Orleans tonight. The defending champions have lost 3 games in a row, something that hadn't happened to them in years. And what's even more bothering is the way they have lost these games – by double digits and 2 of those defeats were at home!
The Lakers lost by 19 against lowly Bucks who were without their leading scorer Brandon Jennings. Then they lost on Christmas day (as we had accurately predicted) to Miami by 16 points, and last night they lost by 15 against San Antonio despite the fact that Manu and Duncan shot a combined 4/19 from the floor. So LAL have lost 3 in a row by an average of 16.7 points and that's with all their players absolutely fit and healthy! It's time for the Lakers to get their act together and we are certain that this will happen tonight, which is the reason why betting on the Lakers to win is the most accurate NBA prediction for the 29th of December, 2010.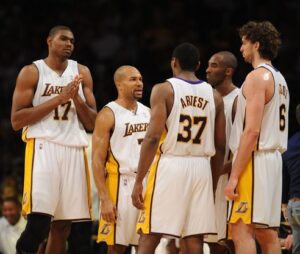 Of course we are not about to underestimate the Hornets who have Chris Paul in their ranks, but fact is that they have a serious size disadvantage going into this game. Andrew Bynum is working his way back into the starting lineup, played 22 minutes at San Antonio last night and looked good. Then there is also Pau Gasol and Lamar Odom. The Hornets simply don't have an answers to those three bigs in purple and yellow. Even if Kobe keeps on struggling (he shot 8/27 vs the Spurs!), the Lakers should still be able to win this one, simply because they will be desperate to stop the bleeding and get out of this crisis.
After setting a franchise best start, winning 11 out of their first 12 matches, the New Orleans Hornets have gone 7-12 and are seriously struggling to find any rythm or consistency. Their lineup is much smaller compared to the Lakers and that will allow the visitors to dominate the paint and have a serious advantage in second-change points and rebounds.
Lakers at Hornets Prediction: It's about time for the Lakers to get out of this slump and win a ball game. This certainly is one of the best and most accurate NBA predictions for tonight.