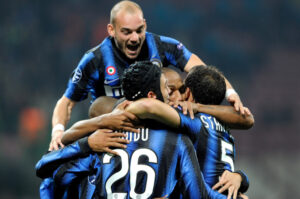 BetOnWins.com provides you with the most accurate Genoa v Inter prediction which certainly makes up for one of the best betting tips for today. Inter are going through a lot of ups and downs this season under new manager Rafa Benitez while Genoa remain one of the most dangerous and yet underrated sides in the Italian Seria A. It makes up for a very intriguing affair that could once again end up in a disappointment for the Nerrazzuri fans.
Inter find themselves 3rd in the table trailing with 4 points against table toppers Lazio who have 19th and 2 points behind city rivals and main title favorites AC Milan (17 points). Internazionale have the weakest attack among the league leaders having scored just 10 goals from 8 matches and most of them coming from one man only – Samuel Eto'o. Inter's best department so far has been their defense which is normal since nothing has changed there and they still rely on the excellent saves from Julio Cesar and the stability brought in by Chivo, Samuel, Lucio and Maicon. The Milanese giants' strong defense is their biggest advantage according to our Genoa v Inter prediction.
There are some quite relevant news for this Genoa v Inter prediction. First of all, it was announced today by president Massimo Moratti that playmaker Wesley Sneijder just signed a contract extension with the club until 2015 with a salary increase that will have him earning 5 million euros per year. That's great news for the team as Wesley is their best player and a main candidate for the 2010 Ballon d'Or. Here is what Moratti told reporters: "Today we reached an agreement for the extension of Wesley Sneijder's contract until 2015. Sneijder was an essential player for Inter last season and it will be the same this year and for many years to come. We all hope that he wins it (the 2010 Ballon d'Or), for everything he did with us and his national team at the World Cup."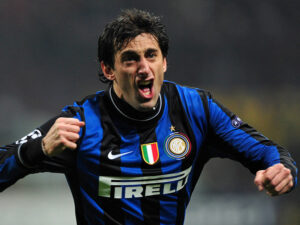 Another piece of good news for Benitez that's also relevant to this Genoa v Inter prediction is that Diego Milito has been included in the 20-man squad. Milito captured everyone's attention in Italy when he was playing for Genoa back in the 2008/9 Seria A season when he became the league's best scorer. So it will be an interesting return for the Prince to the city that still loves him so much.
In order for us to bring you the most accurate Genoa v Inter prediction, we have to devote extra attention to the squad news, who will be available and which players will miss out. The hosts have more problems going into this fixture because they will be without Jankovic, Rudolf, Veloso, Palacio, Kharja, Sculli and Palladino. That's a lot absentees for a mid-table team like Genoa and it certainly hurts their chances of making a point against the machine that Inter has become. Genoa are no longer the threat they once were and with these injuries we must favor Inter to win all 3 points here.
Still, Benitez also has some injury problems as he will have to do without midfielders Stankovic, Thiago Motta and Mariga. He will most likely field Coutinho, Sneijder and Pandev playing behind Eto'o while Milito will be introduced in the second half.
Genoa v Inter Prediction: Inter should be able to bounce back from their setback against Sampdoria by grabbing all 3 points here. Genoa are no longer the strong side they once were and they have a lot of injury problems to deal with for this fixture.