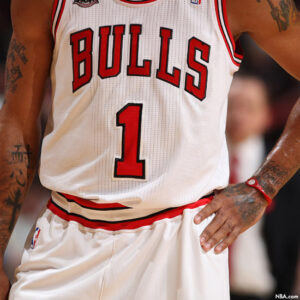 One of the most heated rivalries in the NBA takes place tonight as the Bulls take on the Celtics at the TD Garden. These two teams are tipped by experts as the prime candidates to reach the Eastern Conference Finals this season and while Boston has established itself in terms of playing style and identity, Chicago are a work in progress right now with Carlos Boozer still trying to fit in. Boozer's debut on Wednesday against Orlando didn't go well as expected as he only had 5 points and 2 rebounds in 22 minutes of playing timem, so he will be looking to bounce back and prove his worth against the C's.
The key to this particular Bulls at Celtics prediction is that the Bulls have done pretty well against this opponent in recent years. It's obvious that Boston are the more experienced side that's big favorite to win the title, while Chciago has yet to put all the pieces together, but anything can happen in a single game. Celtics do have the a deeper squad and their bench players are almost as good as the starters with Nate Robinson filling in for Rondo, and then Glen Davis stepping in for Shaq, but Doc Rivers has three important players missing right now – Kendrick Perkins is out with a right knee surgery, Delonte West broke his wrist recently, while Jermaine O'Neal is also unavailable with a sore left knee. That's really good news for the Bulls going into this game and swings the balance in their favor in terms of this Bulls at Celtics prediction.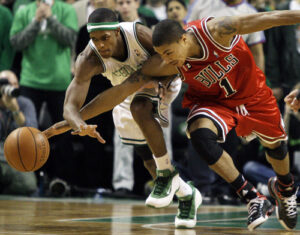 Even when the Bulls were not as good as they are right now, they still managed to cause Celtics an awful lot of troubles, particulalrly in the 2009 NBA Playoffs when they took the series to Game 7. So historically, Chicago has played really well in Boston and that's a good factor for this Bulls at Celtics betting pick. The first game between those two sides this season was decided in Over Time 110-105 in Boston, so that's another testament of how good Chicago matches up against this particular opponent.
Another important thing to note is that the current head coach of the Bulls is none other than Tim Thibodeau who used to work as an assistant for Doc Rivers until this season. So Thibodeau knows all about the Celtics and their game plan and that's another advantage for the away team in this Bulls at Celtics preview on December 3rd, 2010.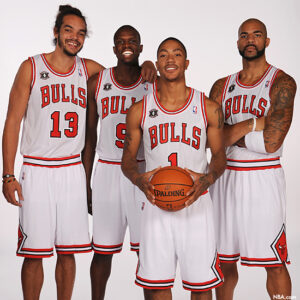 Chicago has a nice group of talented young players that's capable of out-runnig the C's tonght. A lot of course will depend on how Derick Rose plays, but he will certainly do his best after his poor performance in the loss against Orlando where he had his worst game of the season with just 15 points, which is nearly 10 points bellow his season average thus far. We expect Rose to come out big against the Celtics tonight. But coach Tim Thibodeau can finally rely on Boozer and he should also play a much better game compared to what he did against the Magic. Then there is also the hard working Noah and the sharp-shooting Deng so the Bulls certainly have the players to pull off a shocking win at the Garden if they all manage to have a decent performance. Korver will be looking to make an impact off the bench along with CJ Watson who had an incredible game in Denver just a few days ago.
Bulls at Celtics Prediction: Chicago are capable of producing a surprise and ending Boston's run of 5 straight wins. The Bulls will be motivated to bounce back after their worst performance of the season in their last game against Orlando, plus their head coach Tim Thibodeau knows all about the C's having work alongside Doc Rivers for a number of years.
NBA Pick: Bet On Bulls to Win @ 3,00
*Keep in mind though that this is a surprise type of pick so don't go all-in on it, but the Value is definitely on Bulls' side. If you don't feel so confident in it, you can go wth the +5,0 spread on Chicago.