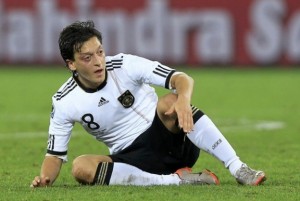 The Euro 2012 Qualifiers get underway today all around the continent and so we present to you our best football predictions for the 3rd of September, 2010. The great thing about these international matches is that teams give their all, because there is little room for errors unlike domestic league fixtures where clubs play 38 matches. However, we advise not to bet on the favorites today, because some surprises can happen in these opening fixtures.
Belgium v Germany Prediction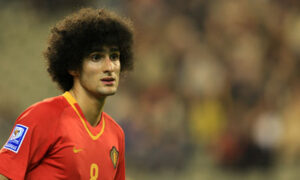 Germany opens their Euro 2012 campaign in a tricky away match against Belgium. Everyone is fully aware of the strength of the Germans so there is not much need to go into all the details about their squad and how good they are. They are the closest thing to a "real team" because individuals obey the common goal and make all the necessary sacrifices for one another on the pitch.
Ballack misses this game which is actually a good thing for them, because he is sparking a lot of problems about who should be captain – him or Phillip Lahm and he has super big ego that's currently far from his aging style of play. Kedira is a way better player right now so fans should be happy the new Real Madrid signing will get a start. Another squad info given by coach Low is that in goal we will see Emanuel Neuer instead of Rene Adler.
But a big factor for this Belgium v Germany prediction is that the hosts are seriously underestimated and yet they got skills. Belgium has some top class players earning their trade in the best leagues in Europe, such as the German Bundesliga, Italian Seria A, Holland's Eredivisie, English Premier League. French League 1. The leaders in their squad are Jean-François Gillet (AS Bari), Toby Alderweireld (AFC Ajax), Vincent Kompany (Manchester City FC), Daniel Van Buyten (FC Bayern München), Thomas Vermaelen (Arsenal FC). In goal they have Logan Bailly from VfL Borussia Mönchengladbach so their entire defense is really good. In midfield, Belgium can rely on the services of the talismanic Marouane Fellaini from Everton FC, Timmy Simons (1. FC Nürnberg) and Jan Vertonghen (AFC Ajax).
So the home side has a lot of good players who might not be as popular as their opponents but can still produce a solid performance especially in front of their own fans. They should be able to score at least one goal tonight which is why Goal/Goal here is one of the best football predictions for today!
The footballing history between these two countries should also be accounted for. In 23 matches so far, Belgium has lost 18 and won just 1. Since the unification between East and West Germany, Belgium has lost all 6 matches and the last time they got something out of them was the 1-1 draw back in 1982! Perhaps, it's time for the Belgiums to make their mark against Germany which is why a Draw here is also one of the top football predictions for today, because besides everything said so far, a Draw in this match is rated by online bookies at 3,80!
Betting Verdict: Bet On Both Teams to Score at 1,72! If you like taking risk for the sake of making more profit, you can also place a wager on a Draw here at 3,80!
Estonia v Italy Prediction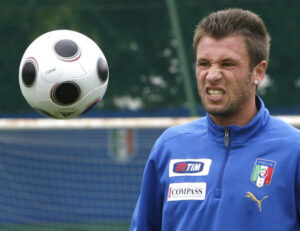 Perhaps the best football prediction for today in terms of accuracy is to bet on Italy to beat Estonia with a goal difference. The Italians had a terrible World Cup going out in the group stages and are now taking a new path towards rennovating their squad as new coach Prandelli has brought in some fresh new faces along with the good old Antonion Cassano. Cassano is one of the most creative Italian players at the moment, howeve Lippi dropped him from the squad to South Africa and the results showed he wasn't right.
Now Cassano will get a chance to prove himself once again by scoring against Estonia. The odds for an away win in this Estonia v Italy prediction are just 1.4 at most online betting companies and that's not so bad considering that you will be getting paid at the end and you can also combine with other picks.
In attack, Prandelli has called up  Antonio Cassano (UC Sampdoria), Alberto Gilardino (ACF Fiorentina), Giampaolo Pazzini (UC Sampdoria), Simone Pepe (Juventus), Fabio Quagliarella (Juventus), Giuseppe Rossi (Villarreal CF). These players are more than capable of putting at least 2 past Estonia and we all know that defense is Italy's best feature so they shouldn't be conceeding any goals.
Betting Verdict: Bet On Italy to Win with at least 1 goal difference, aka Hendicap (1:0) Italy to Win @ 2,30