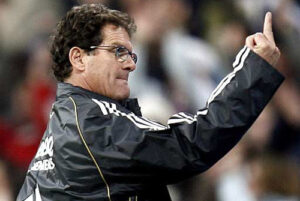 The Euro 2012 qualifiers begin this weekend so we provide you with our England v Bulgaria prediction. Capello's team will be looking to put their World Cup disappointments behind them with a convincing win here, but we feel it's going to be a tough battle for them at Wembley this Friday evening.
News and rumuors are curculating in England right now claiming that Fabio Capello is on the verge of losing his job and the only thing stopping the FA from singinig his release papers is the high price they would have to pay for firing the expensive Italian coach. Capello is one of the highest paid coaches in the world  and curently makes about 6 million pounds per year.
He was appointed to change the England team for the better and deliver the World Cup in South Africa. However, England played horribly right from the start and ended in a truly disasturous manner getting trashed 4-1 by Germany. So as it turns out, Capello's project is not exactly working out and if England fails to get a winning start in this Euro 2012 opening match, the tension is going to get very strong in their camp. As a matter of fact, England must win their next two games against Bulgaria and Switzerland (on Tuesday) to keep Capello on the safe side. This whole tense atmosphere in their entire camp is a strong factor in our England v Bulgaria prediction.
Another cause for concern for the hosts are the injuries that have struck their main players. Chelsea duo Frank Lampard and John Terry are certainly out of this game. Rio Ferdinand has been out of the field ever since the end of last season and he just started playing with Man United's reserves this week, so he won't be fit at least for another month. But England has problems in attack too. Peter Crouch has a back injury and got ruled out. On top of all that, Defoe is battling an ankle injury while Wayne Rooney looks totally out of shape right now. These are some major concenrs for the hosts in this England v Bulgaria prediction.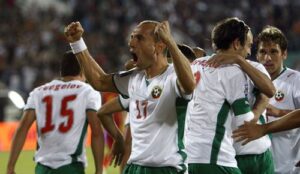 Bulgaria are a tricky opponent that could cause a huge upset in London on the 3rd of September, 2010. This is just the type of side that has nothing to lose, but everything to gain going versus such a high profile team as England. Their biggest star Berbatov retired from the national side so he won't play.
However, the Bulgarians still have some good players in their squad that are capable of scoring a goal or two at Wembley. Martin Petrov from Bolton, Stilian Petrov captain of Aston Villa, and Valeri Bojinov who played two seasons at City but now scores for Parma in the Italian Seria A.
The main reason why there could be a surprise in this England v Bulgaria prediction is the insecurity among the English players and the uncertainty surrounding Capello's future, combined with all their absentees and the fact that they are playing a low profile opponent that has nothing to lose.
England v Bulgaria Prediction: The big online betting value for this game is to bet on England not winning this match. Everyone favors them but it won't be such a straightforward affair for them especially if they fail to score early on.
Bet On Draw at odds of 5.00!