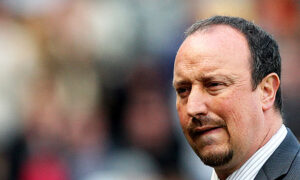 Inter have won the Seria A for five years in a row and today they start the defense of their title in a tricky away fixture at Bologna. From a purely historical point of view, the Nerazzuri have experienced plenty of struggles there over the years and that's a key to finding the accurate Bologna v Inter prediction. The giants from Milano are indeed the stronger team on paper, but their performance against Atletico Madrid was not convincing at all. So could we start witnessing the decline of the man colored in blue and black?
It's hard if not completely impossible to find an adequate replacement for Jose Mourinho and such was the task faced by Massimo Morrati during the summer. The choice to bring in Rafa Benitez is turning out to be a bad one. From what we have seen so far since the Spaniard approach is quite passive to say at least. Benitez is trying to play it safe and that turn out to be a tactical mistake that cost Inter's first cup – the UEFA Super Cup lost to Atletico Madrid last Friday. Benitez took over a practically established team with the same players that dominated Europe last season,so if he is a good coach the least he can do is not ruin what's already been build How Benitez handles the team is essential if you want to bet on the correct Bologna v Inter prediction.
Benitez is known for being the type of coach who doesn't like to take any major risks. If Jose was at helm in the Super Cup match, he would have brought five strikers if he had to in order to produce an equalizing goal. Benitez didn't make any changes until the last 15 minutes of the game when it was practically all over. He played just two strikers while Jose liked to rely on all three – Eto'o, Milito and Pandev. Coutinho could have brought some energy to Inter's game and yet Benitez threw into the pitch in the last minutes of the game when it was all over.
Rafa doesn't seem confident enough to establish his authority as Mourinho did and the fact that there will always be these comparisons going on, he will never have an easy life in Italy. That affects badly the Nerazzuri.
Another major factor for predicting the outcome of Bologna vs Inter is the absence of Maicon. The official reason is "knee injury", but it could well mean that the Brazilian right back is on his way to Real Madrid. Maicon is a very important player for Internazionale as he greats a lot of goalscoring opportunities and rules the entire right flang. He will be sorely missed today. Benitez is thinking of replacing him with Italian prodigy Davide Santone which is of course he is only possible option.
Another interesting fact regarding this Bologna v Inter prediction is that Rossoblu sacked their coach Franco Colomba just before the start of the Seria A season, which certainly doesn't show stability and a clear path. Now club chairman Sergio Porcedda will be looking to sign the seventh different coach for the last three years.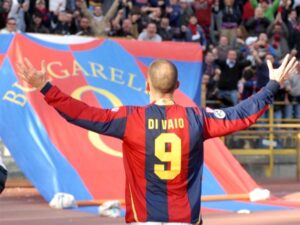 The hosts will also have a lot of players unavailable for the league opener as Archimede Morleo, Manuel Gavilan, Rene Khrin, Andrea Pisanu and Antonio Busc are all out. Inter on the other hand come with a fully fit squad, except for Maicon. Still, Bolgona can always rely on the services of Marko Di Vaio.
A super interesting fact about this Bologna v Inter prediction involves the history of head-to-head matches between those two clubs. Inter have recorded 7 straight wins against this opponent and we feels it's finally time for a change.
Day     Date     Competition     Home team     Score/Time     Away team
Sat     03/04/10     SEA     Internazionale     3 – 0     Bologna
Sat     21/11/09     SEA     Bologna     1 – 3     Internazionale
Sat     21/02/09     SEA     Bologna     1 – 2     Internazionale
Sat     04/10/08     SEA     Internazionale     2 – 1     Bologna
Sat     09/04/05     SEA     Bologna     0 – 1     Internazionale
Wed     12/01/05     COI     Bologna     1 – 3     Internazionale
Sun     21/11/04     COI     Internazionale     3 – 1     Bologna
Wed     10/11/04     SEA     Internazionale     2 – 2     Bologna
Bologna v Inter Prediction: Judging from the poor display against Atletico Madrid, Bentiz's doubtful tactics and the history of head to head matches, we predict that Inter won't win this game. It's finally time for Bologna to change their history against Internazionale and get something from this game. At the same time, Inter are not so bad to lose this game so a Draw is the best betting pick here.