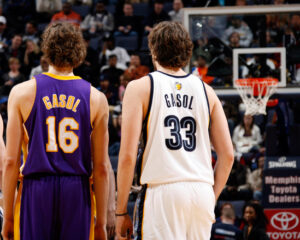 This definitely is one of the best betting picks from the NBA  for the 30th of November, 2010. It features the LA Lakers playing in Memphis against the local Grizzlies. What makes this particular game even more interesting is that the Gasol brothers go against each other – two Spaniards doing big in the NBA but the winner can only be one.
The key factor about this Lakers at Grizzlies prediction is that the defending champions are on a run of 2 straight losses right now. Their first loss came at Utah and that was more or less normal since the Jazz are playing great basketball right now, had desire for revenge against Lakers and playing in front of their own fans always gives a huge lift. The second loss was the one that grabbed the headlines because it happened at the Staples Center where very few teams can handle Phil Jackson's men.  It was the Indiana Pacers that pulled off a shock win to hand Kobe and Co their second straight loss. It was the first every victory for Indiana at the Staples Center and as they say – there is a first time for everything.
These two back to back defeats will without a doubt make the Lakers angry and mad at themselves and they will step on the floor tonight with great energy and desire to win. And we believe this will play great part in their victory tonight. The odds for LA are about 1,50 at most online bookies right now and even though it might not be sky high, it's an absolute lock!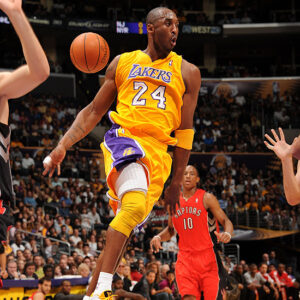 Kobe Bryant usually plays really good against the Grizzlies so expect him to score 30+ points tonight. 7 of his 105 career games in which he scored 40+ points have happened against this exact opponent so you have to say that Kobe has a thing for Memphis and likes playing down there. Of course, the franchise was in Vancouver before and his stats have now carried over.
With respect to this Lakers at Grizzlies prediction, it will be very interesting to see Pau against Mark Gasol. The two brothers really like going against each other and event though it's clear that Pau is the more developed player right now, Mark is also having a great season so far and just keeps on getting better and better. Still though, we expect Pau to win this matchup as he will be roaring to go after his poor display against Indiana.
Lakers at Grizzlies Prediction: The Lakers will win this one and the odds are 1,50 for them on Money Line. Combine that with one of our other picks from the NBA for tonight and you will have a nice parlay bet that can double your money and more!
Lakers to Win @ 1,50 on ML
*Final Score: Lakers at Grizzlies 96:98