BetOnWins.com is all about providing the most accurate NBA picks night in and night out and we have prepared the winning selection for you once again. 6 matches will be played around the association tonight and as always they feature quality teams, some of them trying to stop a losing run while others will be looking to maintain their winnig streak.
Cleveland Cavaliers at Minnesota Timberwolves Prediction – Wolves to Win @ 1,83 on ML
The man that you see on the image above is Kevin Love and he got himself into the basketball history books by posting 30 points and 30 rebounds in a single game this season! He is paired nicely with Michael Beasly who is rediscovering his game and offensive talent in Minnesota after being in the shadow of Wade during his years in Miami. The Wolves have improved tremendously this season and in their last game they almost defeated the team with the best record in the NBA so far – San Antonio Spurs losing in the final minutes of the 4th quarter. They had a 15-point lead but led it slip at the end and now they will be looking to bounce back against a team that has lost its confidence completely. The Cavs got trashed heavily at home by their former star LeBron James and all the players are feeling really depressed right now.
Cavs' lead Jamison commented on their double-digit loss against Miami by saying: "It was an old-fashioned (butt-kicking). It should make us angry to the point that we learn from it. We've been embarrassed and we should never want to have this feeling again."
So the Cavs are hurting while the T-Wolves are a talented young team on the rise. Plus, the Wolves will be looking for their first win against Cleveland in 10 attempts having lost their last 9 matches agianst this club. Of course, that was during the LeBron era and now that he is gone they will certainly have a much better shot at the Cavs.
NBA Betting Pick: Bet On Wolves to Win @ 1,83 on ML
Charlotte Bobcats at Philadelphia 76ers Prediction – 76ers to Win @ 1,60 on ML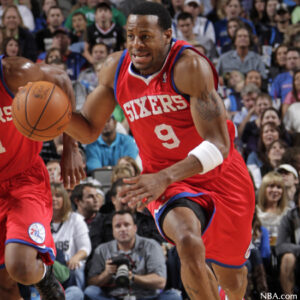 The Sixers somehow managed to let the win slip up last night as they blew away a 14-point lead against the Hawks in Atlanta last night. They played really good basketball throughout the first 3 quarters but the lack of experience of their backcourt cost them the win in final seconds of the game. It was a loss that really hurts but should make them extremely motivated to finally get a W under their belt tonight against a team that struggles on the road. Furthermore, the Bobcats could be feeling a bit tired having won in Over Time last night.
Sixers have a nice talented young team featuring promising rookies Turner and Holiday in combo with the experience and quality that Iggy and Elton Brand bring to the court. Plus, they will be playing at home which is always a boost.
NBA Betting Pick: Bet On Sixers to Win @ 1,60 on ML
Orlando Magic at Milwaukee Bucks Prediction – Bucks to Win @ 1,60 on ML
Orlando have won 7 straight while the Bucks have lost 7 out of their last 8 games, so we have two teams on the exact opposite end of things going at it at the Bradley Center tonight. The big news about this particular NBA betting tip is that Magic will most likely be without a number of important players hit by a stomach virus – Howard, Nelson, Reddick, and Pietrus won't be available which definitely sets the stage for a Bucks win here. The Bucks are not such a bad team as their current record suggest. They have just been in a slump lately but a home court win could help them get back to winning ways and that's what we see coming.
NBA Betting Pick: Bet On Bucks to Win @ 1,60 on Money Line