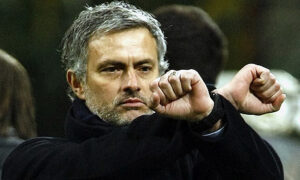 In the 2010 Coppa Italia Final As Roma hosts Inter at the Olimpico at 19:45 CET. The rivalry between these two sides is getting more and more intense with each day, especially after the Lazio vs Inter game played last Sunday. This will be one of the most emotional matches in the entire Italian Championship because it's the Final of the national cup and holds a great possibility for Roma to hit back at Inter after slipping down to the 2nd spot in Seria A.
It certainly looks like Inter will manage to just clinch their 5th successive Seria A title. The Roma players know this and are well aware that Coppa Italia is the best opportunity they have of winning a trophy this year, and they could do it right in front of their own fans, because from this season on, the Final is decided in a single game and it's played at the capitol of Italy. Another interesting fact about this Roma Inter match is this is the 6th time these two clubs are in the Final in the last 7 years! Ranieri had the following to say before the game: "There are no favorites. It will be a game between two protagonists and a feast of football."
Our Roma vs Inter prediction is based on the facts related to the history between those two sides, their current form and the obstacles surrounding this Coppa Italia Final. The Romans will be desperate to get their Revenge for all these years they are finishing second behind Inter, especially this year. They will also be playing in front of their own fans at their own pitch so these are the two main factors working in their favor which is very useful to know when it comes to making a betting prediction for this game.
Inter are the better side but they have some serious squad players going into this game. Jose Mourinho is always the man to listen to before Inter's games and he had the following to say on this Roma vs Inter Coppa Italia Final in front of the club website: "Last Sunday we played with almost the same team that played against Barcelona. We took a risk with Sneijder and he won't play tomorrow. And we have lost Lucio as well."
2010 Coppa Italia Final, Roma vs Inter Prediction: So Inter's two main figures will be missing for this game – the defensive rock Lucio and the brains of the team Wesley Sneijder. That certainly puts Roma in a very good position to claim the 2010 Coppa Italia. However, Inter won't go down easy and since it's a single game and Italians like drama, our Roma vs Inter prediction is for a DRAW! You can bet on a draw for this game at odds of over 3.00. A very useful betting tip for this game is to bet it on First Half/Full Time as Roma/Draw and Inter/Draw as the odds are 15.00! It's also a good idea to cover the game on a 0-0 draw which would be typically Italian and bookies offer it at 8.00! However, the most certain bet on Roma vs Inter is Goal/Goal.