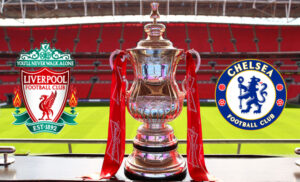 Today we bring you the most accurate football prediction in the form of this FA Cup Final analysis. It's another classic between Liverpool and Chelsea, and quite frankly, there is no game bigger than this particular one all over the world for May 5th. It's the oldest club football competition in the world, making the FA Cup one of the most prized trophies in the English game. Both clubs lost their last league game at home, without even scoring a single goal. But the similarities between Liverpool and Chelsea end here.
While Liverpool have been in disastrous form all season long, Chelsea could turn what was once doomed as a failure of a season, into the absolute best one this club has ever had. A win for the Blues in this final, combined with a Champions League triumph on May 19th will definitely turn things around for them. But it's a thin line between success and failure, as Barcelona can confirm (they lost both the La Liga and Champions League in the span of one week).
Liverpool are notorious for being a "cup team". Despite being 34 points behind league leaders Man City, they have a chance to win both domestic cups. It's just part of their DNA. That's an important factor if you want to get the most accurate Liverpool v Chelsea prediction. History is important in football betting, and in this particular case, it gives a bit of advantage for the Reds.
For Liverpool, if they manage to win today's FA Cup final, this season would be a success for them, despite all their league struggles. Of course, their big aim still is to win the Premier League, but they have a lot of development to do, before they can reach that level. Until then, Kenny Dalglish would like to bring whatever trophies he can. And you have to start from somewhere. Winning any type of cup serves a morale boost, and the FA cup is definitely amongst the most prestigious ones. They have that cup type of mentality, in terms doing everything possible not get beaten, and with likes of Suarez and Gerrard up front, Pool can score at any time.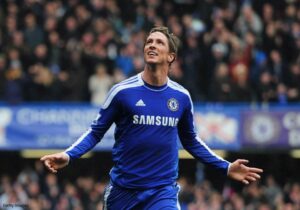 Of course, it's not like this game is not important for the Blues. In light of our Liverpool v Chelsea FA Cup final prediction, it's interesting to see what their captain John Terry had to say. He said that winning this cup would give Di Matteo who the players love dearly, a great chance to become a permanent coach at Chelsea: "If we can do it with the added bonus that Robbie can get the job at the end, that'd be great. He's very passionate, he's Chelsea through and through, and that's certainly rubbed off on the players. He's obviously done very well in the league and all competitions to get us where we are today. We always had difficult games against Liverpool. They're a good side with excellent players. There have been some good games, some good rivalry as well between the two sides and, obviously, both clubs and sets of players know each other very well."
What's certain about this FA Cup final prediction on May 5th, is that it would be a really close battle, could go into Extra Time as well.
Betting Verdict: Liverpool to Win Trophy @ 2.25