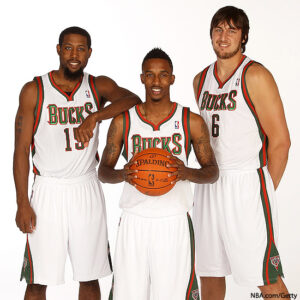 After accurately predicting that the Knicks would beat Bulls last night, we are looking to keep on with our good run by picking up two new winners for you. We got the top two NBA picks for tonight and they both come from the Eastern Conference, so here we go.
Milwaukee Bucks At Indiana Pacers Prediction – Bucks To Win @ 2,20
The Bucks were one of the positive surprises in the East last year, when their freshly acquired rookie Brandon Jennings made a name for himself in the NBA and leading his teammates into the Playoff, something that hadn't happened for a long time. This time around, the Bucks want to improve beyond the first round, but in order for them to even reach the postseason, coach Scott Skiles knows his players must seriously upgrade their level of concentration on the offensive end of the floor. The Bucks have been good defensively so far this season, but it's their offense that has not allowed them to win as they have turned into one of the worst shooting teams in the NBA right now hitting just 40.5% of their shots.
However, we feel that the Bucks are about to change their ways and start winning ball games. Indiana Pacers are the ideal opponent as the Bucks have won all 4 of the last match ups between these two teams. The Pacers are one of the lower quality teams in the NBA right now and they only got 3 good players to rely on – Danny Granger, Collison, and Hibbert. Not a lot of fans show up for their home games so it's not like they will have any advantage against the Bucks tonight.
Milwaukee is the better team and the odds for them to bead Indiana are really good – 2,20 on Money Line. That's a banker right there. We expect Jennings to find his rhythm from beyond the arc. Carlos Delfino from Argentina is one of the better shooters in the NBA and has been playing well so far. Andrew Bogut is their starting center and looks fully recovered and eager to impress.
Furthermore, the Bucks were super unlucky to have lost their last game against the Celtics on Wednesday in Over Time when they had a 7-point lead with 6 minutes left in the 4th quarter. That defeat should make them extremely aggressive going into this game against Pacers and in sports a little bit of extra motivation is always a good thing.
NBA Pick: Bet On Bucks to Win @ 2,20 On Money Line
Charlotte Bobcats at Detroit Pistons Prediction – Bet On Pistons to Win @ 1,90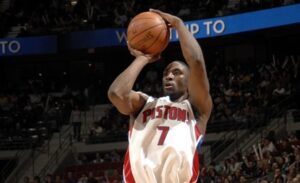 Without a doubt, this is the best betting pick from the NBA tonight as the Detroit Pistons are still looking for their first win of the season. They have lost all five games so far, even though they played pretty decent basketball. Now is the perfect opportunity for them to get back to winning ways as they host a Bobcats side that's totally beatable. Pistons have a quality group of players including Ben Gordon, Rodney Stuckey, Ben Wallace, Tracey McGradey, Prince, and Richard Hamilton. Hamilton who lead the team in scoring last season is finally expected to be back in their lineup as he missed the last few games.
Pistons are a good basketball team and have a great chance of finally winning their first game this season, at home against a not so dangerous Bobcats side.