This Chelsea v Liverpool prediction has turned out to be one of the most intriguing and highly-anticipated EPL derbies in years, and it's all because of one man, or should we call him "kid", Fernando Torres. The Spaniard's blockbuster move for 50 million pounds over the week coincides with the upcoming derby and that will inevitably spark enormous controversy and drama. Thus, we bring you the top EPL bet for today with this Chelsea v Liverpool prediction.
There is little doubt that Torres acted selfishly, because making such a move can only suit a real "football whore" and we've see far too many of them over the years. He explains it with his desire to play Champions League football and fight for trophies, but if he was really that good, he could have achieved that at Liverpool too. Still though, Pool missed the CL this season and with the way things are going, they will miss Europe's prime competition next year as well. So it appears that two seasons without Champions League football was just way too much for Nando and he decided to move on, and yet it looks like he didn't care about how the Red fans would feel about it. People that loved him so much over the years will now be full of hate and anger, and we will most likey see some interesting banners on display at the Stamford Bridge today.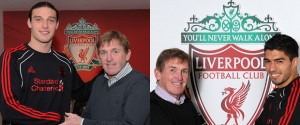 But back to our Chelsea v Liverpool prediction. There are a lot of cases in football when a club loses their big striker and everyone goes on to write them off, but at the end it turns out that the move was for the better. Think of the Ibrahimovic and Eto'o swap last season. Ibra went to Barca to "win the Champions League" and we all know who won it that season. In order to fill the void left by Torres, Liverpool brought in two young and talented players with some really bright future up ahead – Luiz Suarez from Ajax and Andy Carroll from Newcastle. And this newly formed duo will be much more effective than the goalless and super-depressed Torres, mark my words. These are two young lads that are full of desire to play for Pool, unlike Torres who wasn't any good recently anyway. Torres did not score a single goal at the 2010 World Cup and Spain went all the way to win it! This season, and actually ever since the end of the 2009/10 campaign, the Spaniard has been looking amazingly blunt and dreadfull in attack, so it's not like Liverpool will be missing a key player.
Besides Torres, Chelsea also brought in David Luiz from Benfica and the defender was one of their targets for quite some time. That should be a good move for the Blues, and yet I don't think he will be much involved today, thus he won't a factor in this particular Chelsea v Liverpool prediction.
Of course, the most interesting aspect of this Chelsea v Liverpool prediction are the odds, which the online betting companies are offering us. Well, one thing is certain – the Londoners are the heavy, heavy favorites to win on the big day, as the odds for them are just 1,67, while a win for Pool pays off at 5,50. All these odd are courtesy of bet365, which we can firmly say is the best company to bet online. You can use our link to get a 100% bonus on your initial deposit!
Anyway, the bad news for Liverpool is that they won't have Andy Carroll available as he is still out with an injury. However, Suarez scored on his debut and is pushing for a place in the starting lineup. Meanwhile, Ancelotti is having a selection headache, wontering whether or not to give Torres a go from the first whistle. Chelsea will have to cope without Alex, Zhirkov and former Pool player Benayoun. Joe Cole who moved from one side to the other will most likely miss this one with an knee injury.
Chelsea v Liverpool Prediction: It's going to be quite an intersting game at the Bridge, and even though Chelsea are being massively favorized to win it (2-1 for them is the most popular prediction), we feel that a surprise is on the cards. In our opinion, Liverpool will not lose this one so a double chance for them is what we are suggesting.