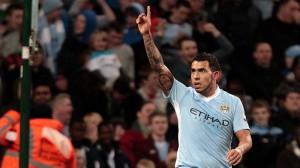 Today's best Champions League predictions for November 6 feature five really intriguing matches that will practically decide the faith of each club in the tournament. As always, there are a lot of interesting moments to be taken into consideration when you are looking for the most accurate football betting picks, and in this case, we have a Manchester City team that has not won a single game in the competition despite claiming that they will be making serious progress after exiting it as early as the group stage last season. Way down South, in Milano, Malaga will be playing to defend their spectacular record of five straight CL games without conceding. Quite extreme scenarios we have, given that City were initially tipped to make an impact in this year's Champions League, while no one even accounted for Malaga and both clubs share a common financial background right now ("Arab Money").
Manchester City v Ajax Prediction
Oddly enough, Manchester City are yet to win a game in this year's Champions League and have earned just a single point so far. They haven't been paricularly impressive domestically either having won six games out of ten. Roberto Mancini knows quite clearly that Scheich Mansour expects this year to see his club qualify for the elimination stages, but things have gone in the exact opposite direction thus far. The Italian is blaming everything on bad luck and injuries, but truth is that with the loads of talented players available at his disposal, the least he can do is guide City to the first two places in any CL group.
Betting Pick: To get our prediction for this game, register here.

Anderlecht v Zenit Prediction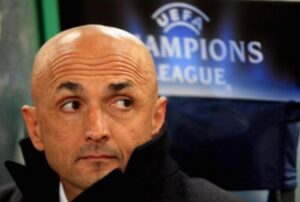 The big news about this Anderlecth v Zenit game part of our top football predictions for today is that Hulk will not play. The Brazilian is set to miss the next two weeks with a hamstring injury suffered in the 41st minute in his team's 2-1 win against FC Rostov last Saturday. Anderlecht managed a goalless draw at the San Siro in their opening game, but have gone scoreless in their next two games in the competition as well. Logically, they lost both games – 0:3 to Malaga, and 1:0 to Zenit in the previous round, but they had their chances there.
Betting Pick: To get our prediction for this game, register here.

AC Milan v Malaga Prediction

Milan fans would hope their team had something like a breakout game last Saturday against Chievo, when for the first time since 1992 five different Rossoneri scored in the same game, ultimately resulting in a 5:1 win. But the reality this season has been such that Milan have been struggling seriously on all fronts. They are currently 10th in Seria A trailing Juventus by 14 points as early as the 11th round. In the Champions League, the Diavolo are in serious battle with Zenit for the second place having collected 4 points from possible 9, while the Russians have 3.
Meanwhile, Malaga have been on the exact opposite end of the spiral of football fortune. They have not conceded even a single goal in the tournament so far, and keep in mind they had to go through Panathinaikos just two qualify for the group stage. So it has been five games straight. In other words, they are yet to concede a goal in their Champions League history as a club. They won their first two group games by a classic 3:0 scoreline, then defeated Milan by 2:0.
This past summer, they had to part ways with some of their key players – Santi Cazorla (Arsenal) and Rondon (Rubin Kazan), in order to pay the salaries of the current players, as the club was in serious financial issues. Their current success in the Champions League couldn't have come at a better moment for them, giving the millions they earn from each point and the even greater sums of Euros they will earn from qualifying. Of course, there still plenty of work for them to do, but given that they have a home game against Anderlecht, one of our best Champions League predictions for 2013 is that they will make it to the next round, and even finish on top of this Group C.
Betting Pick: To get our prediction for this game, register here.

Schalke 04 v Arsenal Prediction

Our list of most accurate Champions League predictions for November 6 continues with this Schalke v Arsenal preview and analysis. An interesting stat is that the Royal Blues have failed to score on their home soil against English opposition in their last three matches. Meanwhile, the Gunners have plenty to prove after their dismal performance against Man United last Saturday. It was not the scoreline (2:1) that was bothering in that defeat, but it was how the Londoners played – without any believe they can actually win and thus no energy and hustle. They will need to do a lot better than that, in order to get something out of Gelzenkirhen, and they know they desperately need to after losing to Schalke by 0:2 at the Emirates a fortnight ago.
Betting Pick: To get our prediction for this game, register here.