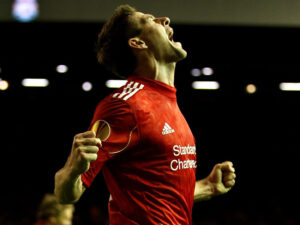 It's one of the biggest football derbies in the world with the everlasting battle between Reds and Blues as we give you the most accurate Liverpool v Chelsea prediction. The two clubs enter this match at the opposite ends of the Premier League table with Chelsea being firmly on top having collected 25 points from 10 matches, while Liverpool are just above the relegation zone with only 12 points. However, in games as big as this one, the league standing doesn't matter that much.
There are a lot of factors to consider for this particular Liverpool v Chelsea prediction. Everyone knows about the problems at Anfield, but at least now there are some signs of optimism after the new owners have stepped in. It seems that there is more stability within the club at the moment and that has a positive effect on the results. Liverpool have won their last 3 games, two in the Premier League and the last one against Napoli in Europa League after being 0-1 down at the break. So it seems that Pool are finally starting to hit their stride and get out of this major crisis. A derby against table toppers Chelsea could be the ideal opportunity for the Reds to get back in business.
Carlo Ancelotti confirmed his worries over Liverpool's improved form by saying the following: "Liverpool have won their last three games and we have to think they are one of the best teams in England. There will be a fantastic atmosphere, they will have the support of their fans and to win we have to do our best, it is not enough to play 90 percent, we have to be 100 percent. Gerrard is in fantastic condition, this victory (against Napoli) was important to improve their confidence and for this reason we have to be ready to fight and stay focused for all the game."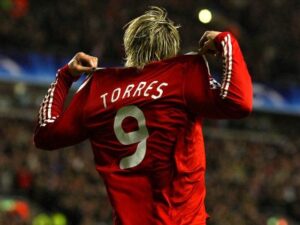 An important factor for this Liverpool v Chelsea prediction is that striker Fernando Torres is slowly getting back to his best. He provided the assist for Maxi's winning goal in their last PL match against Bolton, and then he was rested for the Europa League match against Napoli so he should be in very good condition for this game and thus we expect him to get on the score sheet. A bet on Torres to Scorey at Any Time is rated at 2,50 by bet365! An interesting fact is that Torres has scored 4 goals in 4 matches against Chelsea at Anfield!
Liverpool v Chelsea Prediction – Squad News
Of course, the squad news have crucial importance in our Liverpool v Chelsea prediction. Both teams will be missing key players but it seems that the Red have an advantage in that particular area. Liverpool welcome back Dirk Kuyt and that's a big boost for them, even though he probably won't be in his optimum condition. Former Chelsea player Glen Johnson will also make a return to the starting lineup in his favorite right back position so that's another piece of good news for manager Roy Hodgson. The players that will be missing for Liverpool are Joe Cole, Danny Agger, Ryan Babbel and Fabio Aurellio.
Chelsea on the other hand will be without their inspirational captain and best midfielder Frank Lampard who has been out with a hernia problem for the past month or so. Similar to Joe Cole, Yossi Benayoun will also be denied a chance to play against his ex-club as he is suffering from an achilles injury. Essien is also rated as doubtful for this game.
Liverpool v Chelsea Prediction: Liverpool have not won against Chelsea in their last 6 attempts loosing 5 and drawing 1 and we feel it's time for a change. Furthermore, Chelsea have to drop some points because they are not robots and the intrigue in the EPL will be back again as long as they don't win this one. Liverpool have improved over the last few weeks plus the Blues will be without Frank Lampard. That's why our prediction is that Chelea won't win this game!