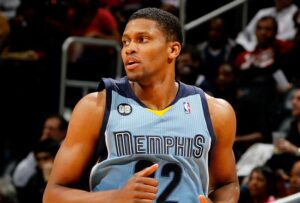 The NBA is 1 of the greatest sports leagues out there because it really does lip twitch moto "where the amazing happens". I mean anybody can beat anybody the teams are so well matched up that basketball fans get to see a surprise every given night. Our best NBA prediction for tonight is on the game between the Atlanta Hawks end Memphis Grizzlies. Both teams have been on the rise lately so something's gotta give.
The Grizzlies are enjoying an interesting winning streak at the moment. They have 13 straight games against opponents from the Eastern Conference. Furthermore Memphis have been almost in billboard home to season winning 9 out of 10 games. However, the Hawks have been on a nice little run of their own having won 8 out of their last 9 games.
Such winning streaks are really important when you want to make the most accurate NBA betting predictions. Basketball is a game of runs, not just from quarter to quarter but from week to week.
In terms of our NBA betting picks for this game the bookies are favoring Memphis to get another home win. That should come as little surprised given to quality In their side. Rudy Gay will finally be an All Star this season while Zach Randolph is one of the most consistent double-double machines in the NBA. Mike Conley is 1 of the most solid point guards out there. He can set up his teammates, hit the three and does a really nice job of controlling to Tempo of the game. Mark Gasol is one of the most dominant big men in the league and Memphis also got a really nice supporting cast. Quincy Pondexter has been showing signs of major improvement this season and scored 16 points in the win against New Orleans last night. The rookie Wayne Ellington present a serious 3 point threat.
But whenever you want to make the most accurate NBA betting predictions, you have to take into account bothu sides. Atlanta are a serious team that should not be underestimated. They will be without Kyle Korver tonight, but this DeShawn Stephenson is just as deadly from the perimeter. The Hawks are one of the best defensive teams in the NBA.
Betting verdict: Hawks to Win @ 3.50