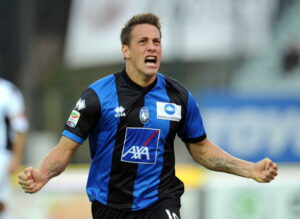 Today's top football predictions features selections from Italy, Spain and England. Inter are starting to climb up the table in Seria A, as they won their first game of 2012 with 5-0 against Parma last night, so today AC Milan will have a tough task of maintaining their lead with a win on one of the toughest ground in Italy – Atalanta's stadium in Bergamo. In Spain, Villareal have a new coach in charge and he will make his debut against local rivals Valencia. Up North in England, Man City will face Man United in the third round of the FA cup.
Atalanta v AC Milan Prediction
Milan will attempt to maintain their lead at the top with a difficult game against Atalanta in Bergamo where very teams have managed to steal all three points. In fact, Atalanta have not lost in Bergamo so far this season having recorded 4 draw and 4 wins, one of them being against Inter. So it's highly likely that AC Milan will inflict them their first defeat. Milan have not won on that ground since 2008. Had Atalanta not been penalized with 6 points deducted from their total this season due to their match fixing involvement, they would have now had 26 points putting them above Roma in 6th place. However, the reality is different as they have 20 points placing them in the second half of the table on 11th place, while their captain Cristiano Doni has been forbidden to play professional football anymore.
Betting Verdict:AC Milan to Win @ 1.80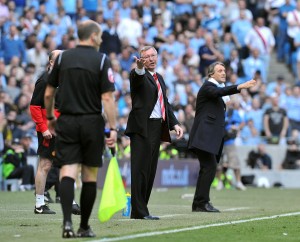 Here is how Roberton Mancini viewed going into this game: "It's a difficult game, always difficult. Maybe more so in this moment because United are angry after two defeats. They are very strong after defeats. For this reason, I think it's a very tough game."
And that's a fact. We simply can't see Man United losing a third game in a row. Thus, our City v United prediction is for United to Draw or Win on Double Chance, which is offered at 1.66 by bet365. But knowing that City with all their quality players are bound to score at least once in that game, so the Goal/Goal option at the same odds (1.66) is the more reasonable choice, if you are betting a lot of money on smaller odds.
In terms of the available players, Mancini cannot count on the Toure brothers (AFCON involvement), Gareth Barry (suspension) and Mario Balotelli (injured), while Ferguson has more concerns as he will have to deal without Ashley Young, Nemanja Vidic, Darren Fletcher, Rio Ferdinand, Jonny Evans, Chris Smalling and Tom Cleverley.
Betting Verdict: Goal/Goal @ 1.66

Villareal v Valencia Prediction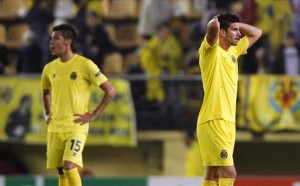 Fortunately for all Villareal fans, 2011 is now over and the hope is that the new year will bring the club much more success. Things can hardly get any worse for them, so the only way now is up. Fact of the matter is that the Yellow Submarine is currently residing in the relegation zone with just 15 points from 16 matches, so they desperately need to increase that total and climb up the table.
To reflect on their need for change, Villareal are starting the new year with a new coach. Jose Francisco Molina has now been appointed to lead the club out of the crisis, although he does not have any coaching experience in Primera, so it's hard to predict what can be expected from him. The main threats for his defense would be the pair of Soldado and Jonas who are both much faster than the Yellow Submarine's central defensive pair of Zapata and Gonsalo.
Villareal will be desperate to start the new year brightly so motivation won't be a problem for their new coach. Furthermore, whenever a new coach is hired, and that's a good tip for football betting in general, the respective team usually wins his debut game. Another advantage for the hosts in this game is that Valencia were involved in a tiring Cup game last Thursday. Betting on Villaral to win here is certainly a value bet at 2.87, but Goal/Goal is the most realistic.
Betting Verdict: Goal/Goal @ 1.80
Betting Parlay:
AC Milan to Win @ 1.80
Man City v Man United Goal/Goal @ 1.66
Villareal v Valencia Goal/Goal @ 1.80
Total on Parlay: 5.37