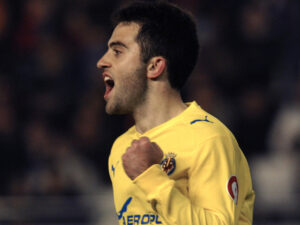 Villarreal tries to protect their top 6 place in a match against a Valencia side that has little to play for. Villarreal suffered a heavy defeat last wednesday going down 3-2 to Almeria, so now they will be eager to get all 3 points in this though fixture. Their previous match was against Barcelona which they lost as well as they got trashed 1-4 by the Bluagarana.
Those two straight losses put the Yellow Sybmarine out of the European places as they are currently 7th, level on points with Getafe at 52. Atlhetic Bilbao are also in the mix as they are 8th with 51 points. So it's do or die time for Villarreal, whereas Valencia have alrady clinched the 3rd spot giving direct rights to play Champions League football next season. Thus, our Villarreal vs Valencia prediction is for a home win, becuase in the world of sports betting, motivation is one of the key factors to consider.
But there other factors which we take into account for our Villarreal  – Valencia prediction. The hosts have a squad full of top players. We are talking about Guissepe Rossi, Llorente, Nilmar, Cazorla, Senna, Godin.
BetOnWins Villarreal vs Valencia Prediction: Bet On Villarreal to Win!