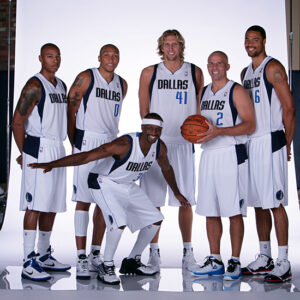 2010 NBA Finalists Boston Celtics take a trip to Dallas to square off against Mavericks. It's a big derby between one of the biggest teams in the NBA and there is no doubt that the players will produce a spectacle that should be very interesting to watch. This will be nationally televised game in America and will attract the largest audience.
We are going to get right down to the point. Our prediction is that Dallas will beat Boston tonight and there are a lot of good reasons to believe this will happen. Firs of all, the Mavs have all the credentials to be considered a legitimate title contender but they still have to prove themselves unlike the Celtics. This strive and hunger for success is what will motivate the home players even more for this game. Plus, they know that a win against the C's will bring a great amount of joy to their own fans and we have to say that the arena will be sold out for this one. Dallas is a city that has great passion for basketball and have set a record for the largest number of games sold-out in the NBA. That's also one of the reasons why the Mavs are the team with the most wins in the regular season since 2005! Since the 2005-6 season, Dallas have won the highest number of games amongst all teams in the NBA – 283 total wins in five years. These are some really encouraging numbers.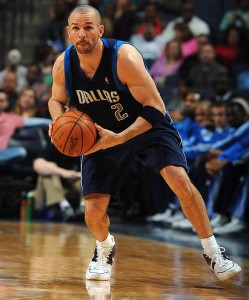 Theory don't matter that much on the basketball court but that's another area that makes us feel confident about Mavs beating Celtics tonight. Dallas have plenty of good players to earn the W. Jason Kidd is one of the best Point Guards in the entire history of the NBA and even though he is a vet now, he still has what it takes to setup the offense and provide over 12 APG. Then you also got Dirk Nowitzki who is one of the best scores in the league with his ability to spread the floor, cut inside, shoot free throws, score threes. He does it all.
The Mavericks also acquired Tyson Chandler over the summer which will make them even stronger. He can play as center and power forward, controls the glass, scores about 10 PPG. Very decent player. Caron Butler is the SG of this team and he was acquired last year from Washington. He is one of the better shooters in the entire league and will most likely score about 20 points against the C's here.
An important factor is examining the bench for this match up and that's probably the only area where Boston has an advantage. But still, the Mavs can rely on the explosive Shawn Marion and Brandon Haywood. Jason Terry was the voted NBA 6-th Best Man back in 2009 but is now a legitimate candidate for the starting spot. In other words, Dallas have a deep squad well capable of beating anyone in this league.
There is also an interesting historical fact here. Boston have won their last three visits to Dallas and that's just too much. The Mavs will be extra motivated to stop this negative run and finally beat the C's in front of their fans, which are eager for a win against such a reputable opponent. It's all connected and that's what good NBA picks are all about.
NBA Pick: Bet On Dallas To Win @ 1,64 on Money Line
NBA Betting Tip: there is a lot VALUE in betting on Boston/Dallas as First Half/Winner (@ 6,00) type of bet, because Boston should be feeling tired in the second half.