Four Premier League games got postponed this weekend, due to the respective team's involvement in the FA Cup. There is just one game to be played in the Italian Seria A, while the Bundesliga is not offering us favorable games in terms of betting, so we have narrowed down our research to the following four games.
QPR v Sunderland Prediction

We expect QPR to win this game for a number of reasons. Firstly, they have not beaten Sunderland in 22 years, which is quite amazing given how often these two sides have met since then. Secondly, while the Black Cats sit comfortably in the middle of the table, Rangers are at the very bottom and thus they are starving for points. With just 10 fixtures left till the end, they will give everything they got to get all three points in this contest. It's about time for QPR to get some wins in consecutive fashion. They have not scored in their last four games at home, and it's about time for them to put an end to that bad spell. And last but not least, the man in charge of them – Harry "Huddini" Redknapp knows all about saving basement dwellers from relegation.
Betting Verdict: QPR to WIN @ 2.40

Reading v Aston Villa Prediction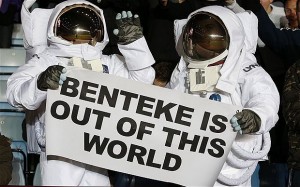 Another couple of sides that have underperformed so far this season. The Villans have been particularly unimpressive, and it seems that they just can't close out games properly. Stats show that if games were to end at half time, Aston Villa would have been just 9 points apart from the top three. They failed to score in their last home game, although they did have some proper chances. Benteke is their main threat in attack, and we expect him to get on the score sheet here, while the home team should find the back of the net as well, at least for the sake of all the fans that will come to cheer them on, plus they are also fighting to avoid the drop.
Betting Verdict: Goal/Goal @ 1.66

West Brom v Swansea Prediction


West Brom have plenty of options in attack, despite the fact that Odemwingie has been overlooked recently. Of course, that's due to his violation of the club's terms for getting involved in transfer negotiations without WBA's permission, but he should start making his way back. Swansea are coming off the 5:0 triumph in the Carling Cup Final, so spirits will be high in their camp. We expect an open game with plenty of chances as both teams like to attack, so both teams are likely to score here.
Betting Verdict: Goal/Goal @ 1.61

Udinese v Roma Prediction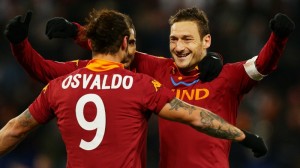 Udinese have not conceded a goal in their last two matches, and with Roma in town tonight, that run of clean sheets is bound to end. Question is whether Udine would be able to find the back of the net themselves, but a world class player like Antonio Di Natale up front, we expect that to happen as well, so both teams should score here.
Betting Verdict: Goal/Goal @ 1.66