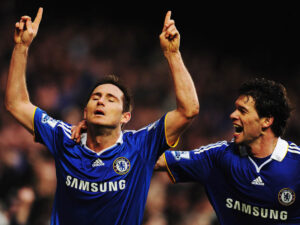 A win for Chelsea against Wigan Athletic today will guarantee the Premier League Title for Roman Abramovic and his men. After 37 rounds, it all comes down to the last day. But, in front of the Blues is a very dangerous Wigan side that already managed to beat them in the firs half of the season. Wigan also pulled of a miracle against Arsenal a few weeks ago when they overturned a 2-0 deficit in the final minutes of the game to win 3-2.
So Wigan are exactly the type of side that can cause havoc at the Bridge today. Of course, few expect Chelsea to drop points on this occasion, but that doesn't matter. The intense pressure will be on Carlo Ancelotti's side while Wigan will go on the pitch absolutely free of any worries as their place in the EPL for next season is guaranteed. We have to point out that Wigan was the indeed the side responsible for Ancelotti's first defeat as a club manager in England.
It's true that Latics are mostly a home team as they have been really poor on their travels against the top teams in England, going down 5-0 at Old Trafford, 4-0 at Arsenal, and the most memorable defeat of them all – 9-1 against Tottenham. So yes, it will take a miracle of huge proportions for Wigan to even draw here.
BetOnWins Chelsea vs Wigan Prediction: There is little doubt that Chelsea will secure 3 points in this game and win the Title. However, it won't happen as easy as most people expect, because of the pressure that will be on the Blues. The bet with the biggest value to it in this particular match is "Both Teams to Score". Another really good bet is for Lampard to Scoore At Any Time which is offered by bet365 at 1.90!
Bet365 offers 2.37 on Goal/Goal in this game which is a great bet because you can get paid just after the first half rather than having to wait the full 90 minutes. Bet365 is the best online bookmaker and they process bets as soon as the even has happened, in other words, if the result is 1-1 just after 10 minutes, you will get your money right away.