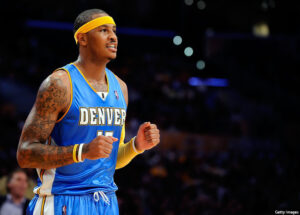 There are some very interesting matches in the NBA tonight and we have picked two really good bets for you once again. After accurately predicting Denver would lose to Chicago yesterday, this time we expect a turnaround from the Nuggets as they visit the Pacers. Meanwhile, in the West, LA Clippers travel to New Orleans looking to change their bad fortune lately.
Denver Nuggets At Indiana Pacers Prediction – Bet On Nuggets to Win @ 1,83
Despite all the Melo-Drama going on in Denver, the Nuggets are still a solid basketball team more than capable of beating anybody in this league. Their coach George Karl is now back after battling throat cancer and his return is definitely having a positive effect on the players. They made a really good move this summer by bringing in former Knicks player Al Harrington and he is the complete package being able to shoot from distance and take it to the whole. Then of course the Nuggets also rely on Chauncey Billups to organize their plays and make the assists. Brazilian center Nene is now back in the starting lineup and after seeing him in last night match against Chicago, it's clear that he is in very good shape despite missing the start of the season.
Another important factor making us pick Denver over Indiana in this one is the stronger second unit that the visitors have. The Nuggets have some excellent reserves such as Afflalo, JR Smit and Ty Lawson. These three players allow the Nuggets to maintain control of their opponents even when the starters are having a breather on the sides.
Meanwhile, the Pacers are one of the weakest teams in the NBA and although we wouldn't like to underestimate them, it's a no-brainer that Denver are superior in practically ever aspect of the game. Pacers have just three quality players – leading scorer Granger, PG Collison and center Hibert. The rest of their team is average.
NBA Pick: Bet On Nuggets to Win @ 1,83 on Money Line
LA Clippers At New Orleans Hornets Prediction – Bet On Clippers +9,0 Points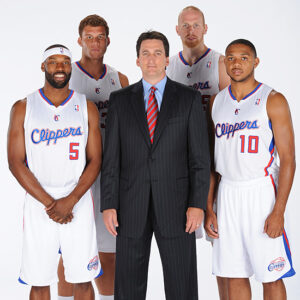 The LA Clippers have a reputation of being one of the worst teams ever in the NBA, but with the number one draft pick from last year Blake Griffin and the explosive Eric Gordon, their future certainly looks real bright right now. They have recorded just one win so far but it came against OKC Thunder. Then came the defeat against Utah Jazz which was a particularly hard pill to swallow as the Clips had an 18-point lead at the break, only to end up losing the game in double Over Time.
The biggest problem for this young LA team is that they commit a lot of turnovers. They have a new head coach now – Vinny Del Negro who was fired from Chicago over the summer. It looks like the players still have not adapted to his system, but they are getting better and better with each game. There is a lot of room for improvement when it comes to the Clippers and it's clear that the potential is there.
Blake Griffin who is practically a rookie this year after missing the entire least season with a knee injury, had the following to say: "I like our intensity. We've gotten better and better over the past seven games. We got to make that next step and continue to grow." Griffin will develop into one of the best players in the NBA over the next few years and that will enable the Clippers to seriously improve and finally reach the Playoffs, which could happen even in this 2010/11 season if he gets more support from Gordon, Baron Davis and Chris Kaman.
NBA Pick: Bet On Clippers to Win +9,0 Points Spread @ 1,90

*Betting Tip: A combo bet on both picks gives you a total odd of 3,50