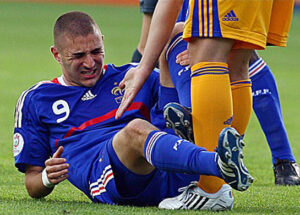 Today can be a really good day for all the punters out there as BetOnWins.com gives for free the most accurate France v Romania prediction. After a disastrous spell in South Africa, France are looking to make amends by posting some stable performances in these Euro 2012 Qualifiers and tonight they take on Romania in quest for the full three points.
Everyone is well aware of France's tragical experience at the last World Cup with all the internal conflicts and issues with coach Domenech. Good news for them is they replaced Domenech with Laurent Blanc and results seem to be swinging back in Les Blues favor. The task in front of Blanc right now is to make sure France qualifies for the 2012 European Championship finals in Ukraine and Poland but they already lost their opening game at the Stade de France going 0-1 down against Belarus.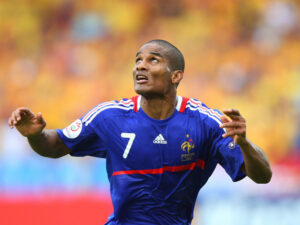 A very important factor in this France v Romania prediction is that both teams reside in Group D along with Albania, Belarus, Bosnia and Herzegovina, and the amateurs from Luxembourg. Surprisingly, Albania is on top of this group right now, but a win for France tonight will allow them to take over the number one spot. That's why the motivation should be at an all time high for the likes of Benzema, Malouda, Gourcuff, and Nasri.
The home side simply has no room for error and that's in essence our France v Romania prediction. Laurent Blanc is welcoming back Gourcuff into the lineup and he is expected to combine his creativity with the one of Samir Nasri from Arsenal so Les Blues should be very dangerous in attack where they will be relying on in-form Malouda and Karim Benzema.
Another interesting factor supporting our France v Romania prediction is that the last three games between those two nations have ended in a draw, so such an outcome is highly unlikely this time. A fourth draw in a row is just too much. France drew home and away against Romania in qualifying for the World Cup in South Africa and the sides also drew 0-0 when they met in the group phase at the last European Championship in 2008.
Romania have two draws in these Qualifiers so far, so a third one is unlikely from a purely statistical stand point. The other potential possibility of France losing a second home game in a row at the Stade de France will be dreadful for the home fans and we just can't see that happening either, plus the hosts have the better players if you compare the starting lineups one by one.
France v Romania Prediction: France will win this game and climb up to the top of this Group D. They have the better players on paper, while on the pitch, they should be able to deliver the goods as they are hungry for revenge in front of their own fans and we have seen far too many disappointments from them already.
Bet On Draw/France to Win @ 4,00 on First Half/Full Time
To get our top picks everyday, sign up for our 7-days betting pack for just 5$ and we will give you an access password to check our special picks along with Email notification.