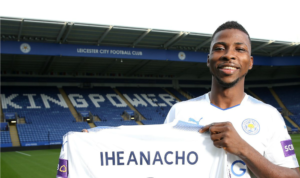 Our top soccer prediction for today, August 11, 2017 comes from England and the opening day of the Premier League that's finally about to start. For all the fans out there that have been wondering what to do with their lives in the summer time without any real football matches, the wait is finally over and all the major competitions are about get going all over again.
Our Arsenal v Leicester prediction is based on the transfers made by each club during the summer and of course the form shown at their friendly matches. Arsenal have been going through a turbulent year from the very start of it, due to the uncertainty surrounding their two key figures – Arsene Wenger and Alexis Sanchez. A lot of Arsenal fans have been calling out Wenger to leave the club, but the FA cup trophy he brought last season seems to have stabilized his position, at least for another year. Arsenal are not the type of club that we will change a manager mid-season, especially when it's Arsene Wenger we are talking about. Yet, the talk is there and it creeps into the locker room. Then there is Alexis Sanchez and his case that's also been going for over a year. He wants out and everyone knows that by now. He wants to fight for all the major trophies and you can't blame him for wanting a switch as Arsenal haven't been exactly a real Champions League contender over the past years especially after their complete demolition by Bayern Munich last year with a 10-2 aggregate score.
The latest rumors link Alexis Sanchez with a move to PSG, and given that he missed all their friendlies, it's quite possible that he misses this match and his playing time has to be one of the key factors for an accurate Arsenal v Leicester prediction. With so many distractions on his mind and the fact that he wants to leave the club, whether it'd be this year or the next, one of our Arsenal v Leicester predictions is that Sanchez will see limited time in this one and whenever he does feature, he will not make much of an impact. He has not had the best of preseasons and we just feel he will be far from his top form.
With Sanchez's imminent departure in mind, it's little surprise that Arsenal's biggest transfer in club history has been Alexandre Lacazette for a fee of £52.7. Arsene Wenger has also turned to his homeland when scouting for talents often turning the Londoners into more of a French side, and Lacazette's addition will continue this line. Of course, he is a top forward and we believe he will do well this season scoring 15+ goals. But his addition has appeared to have disrupted the confidence of Oliver Giroud as he understands that he is not Arsene's main man in attack. That's another storyline that we are looking to see how it develops in the 2017/18 Premier League season and predictions.