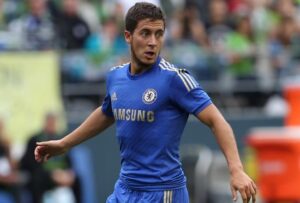 The current European club football champions start their season today, so we present you the most accurate Wigan v Chelsea prediction for August 19th. Roberto Di Matteo could give Oscar and Hazard their official Premier League debuts, although the case is quite uncertain for the young Brazilian. The other young attacking player Marko Marin, brought in from Werder Bremen, is struggling with a hamstring injury, so he will certainly miss this one. Meanwhile, Roberto Martinez will also be handing a debut to some of his new acquisitions in the likes of Arouna Kone who scored 15 goals for Levante in the Primera last season, and Mauro Boselli who was the top scorer for Estudiantes in 2011/12. All in all, it's going to be an interesting battle at the DW Stadium, but we have everything covered for you in our in-depth Wigan v Chelsea prediction for August 19th.
Wigan used to be a boxing bag for Chelsea. In 2010, the Blues won the first game of the season with 8-0, then followed it with an away win at DW with 0-6. However, in 2011/12 things changed drastically with the Blues needing a refereeing push in the 92nd minute to win 2-1. The other game ended 1-1. Therefore, we expect another difficult game for the Londoners. The odds for them to win are 1.66, while the draw is lucrative at 3.75. These odds are courtesy of Bet365.com.
Victor Moses has been a transfer target for Chelsea over the last several months, and the two Roberto's are having a valid argument as to whether it would be better for the talented player to be a substitute at a contender or have a key role in a team fighting for survival. What this means to our most accurate football predictions for today is that the Nigerian will have huge motivation to impress today, and the odds for him to score the first goal of the game are 12.00! Moses to Score at Any Time is locked at 4.33. The latter is one of our top Wigan v Chelsea predictions for today. An interesting stat about him is that he finished the 2011/12 Premiership season as the leader in number of dribbles made – 96. He is a pacey forward that is really good at one-on-one situations, which open a lot of opportunities for Kone, Boselli and Di Santo (former Chelsea player) upfront.
Another important story in light of this Wigan v Chelsea prediction and betting analysis is Fernando Torres. The most expensive Spaniard of all-time is finally getting back to his best, having finished the 2012 EURO as the tournament's goalscorer and the overall positive manner in which he finished last Premiership season. A good football prediction for today is that The Kid will start, thus he will have plenty of chances to start the new campaign with a goal At Any Time – 2.10 at Bet365.com.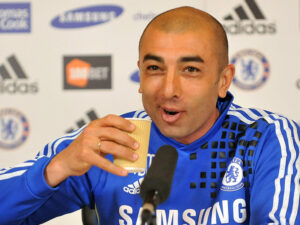 Here is what Di Matteo had to say about the Spaniard to the official club website: "He scored some immense goals for us and, playing on the right, he was an important player. He worked hard, which he always does, and provided a lot of assists, so he's a good player to have in our team. We have a lot of confidence in Fernando but also in [Daniel] Sturridge. He scored a lot of goals for us last season so we have both options. Fernando is looking good at the moment and we are hopeful he will have a good season."
For Torres to explode today, he will need strong performances from Chelsea's creative players in midfield and on the wings – Lampard, Mata, Hazard. Oscar came to the club just last week, so one of our Wigan v Chelsea predictions for today is that he will not feature in this game at all. Even if they do take the gamble on him and play the Brazilian, he will lack the proper sync with his teammates. Ramirez of course is another crucial player for the Blues, and these four (Lamps, Ramirez, Mata and Hazard) should make the starting midfield for the Italian coach.
Wigan v Chelsea Prediction:To get our betting pick for this game, register here.