The new football season starts to get underway across Europe and games are getting bigger and better with each day, so we bring you the most accurate Olympiacos v Ludogorets prediction. The Champions League qualifiers are entering the third round, and with just one final round left, the stakes are high in this Balkan derby between the Greek and Bulgarian champions. Olympiacos are no strangers to the European football scene and have featured in the Group stages of the Champions League on a regular basis in the last ten years. Ludogorets entered the European scene with a bang in 2013 when they reached the last 16 of the Europa League. They followed that by qualifying for the Groups of the Champions League the next year and have featured in the groups of Europe's premier club competitions regularly ever since.
Despite the fact that Ludogorets are a relatively new club and perhaps not so well known across Europe, they are in actually quite good and are no strangers to big games. They rely heavily on foregin talents, but their scouts do an excelent job of finding top players at a bargain, which they later sell for a decent profit. Typically, they go after pacy Brazilians and Africans as they like to play a technical and fast style of football. You won't see a lot of crosses from Ludogorets. They are all about attacking openents by keeping the ball on the ground. With that being said, our top betting pick for today and Olympiacos v Ludogorets prediction in particular is that the Bulgarians will score an away goal here.
As per the home side, Olympiacos can be viewed as slight favorites and since they are playing at home, I can see them scoring a goal here as well. Olympiacos definitely have the better squad on paper. The Greek champions have some well know names in their ranks, such as Valbuena and Youseff El Arabi in attack. They like to play with El Arabi in the middle supported by two quick wingers – Valbuena and Masouras. Olympiacos certainly have quality in their ranks.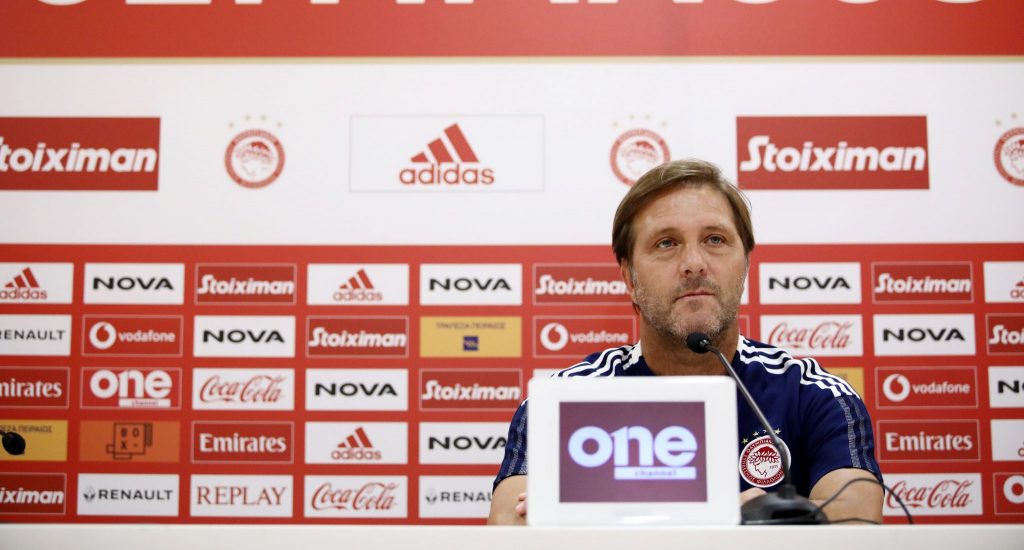 "All players are available with the exceptions of Bouchalakis and Kalogeropoulos; Dräger and Avraam are off the list. They have been off for quite a few days so we have to reassess their state of fitness. This is the hardest thing for me because I have to reevaluate them. Camara's return is very important and helpful for us. There are many players to reevaluate whether it will be safe to return or not".

Pedro Martins, the Portuguese coach of Olympiacos in an interview for the club website.
With that being said, our Olympiacos v Ludogorets prediction is for Both Teams to Score. Bookmakers online are doubling your money for this bet, but it should be a slow burner and we expect the odds to go above 2.00 if you wait for the gime live. At the moment, a win for the Greek side is offered at the odds of 1.60, not great, but not terrible either.
The winner of this tie will play the winner between Rangers and the Swedish Malmo for a place in the groups of the Champions League. Making it to the groups guarantees nearly 10 million Euros in total profit, so there is a lot at stake for clubs involved.
Betting Prediction: Both Teams to Score @ 2.00
*Update, August 4th, Final Score: 1:1