Our top Calcio Betting Picks continue with the most accurate Inter v Atalanta Prediction for May 27, 2023. Inter will be feeling pretty good about themselves going into this game as they just lifted the Coppa Italia as we correctly predicted a couple of days ago. With Juventus' point deduction and now dropped to seventh place, Inter only need a draw against Atalanta to guarantee themselves Champions League football next season. Meanwhile, Atalanta are also in the Champions League mix as they are just 3 points off of 4th placed Milan who have to play away to Juventus. You can also get our Juventus v Milan prediction and make a nice combo bet on these two games.
Inter Were Down & Out Not So Long Ago
Let's examine the Nerrazzuri's journey this season in the context of this Inter v Atalanta prediction. Just a month ago, Inter fans wanted Simone Inzaghi fired, and now they are worshiping him. Such a typical fan behavior. But things certainly weren't pretty back in March when Inter were stumbling and dropping points left and right. Monza defeated them at the Meazza. Spezia beat them by 2-1 on March 10th. Then Inter lost three consecutive games at home without even scoring which was a club record.
The first of those three defeats was in the derby versus Juventus, followed by a 0-1 loss at the hands of Fiorentina, and even Monza managed to win at the Meazza, again by 0-1. In between those three defeats came a 1-1 draw against Salernitana, where the bottom dwellers from Salerno managed to equalize in the 90th minute as former Inter player Candreva scored what was a cross that turned in due to an error from Onana. At that point, Inter slipped 7 points away from the last Champions League spot and it was all doom and gloom for the Nerrazzuri fans.
Inzaghi Has Inter Peaking At The Right Time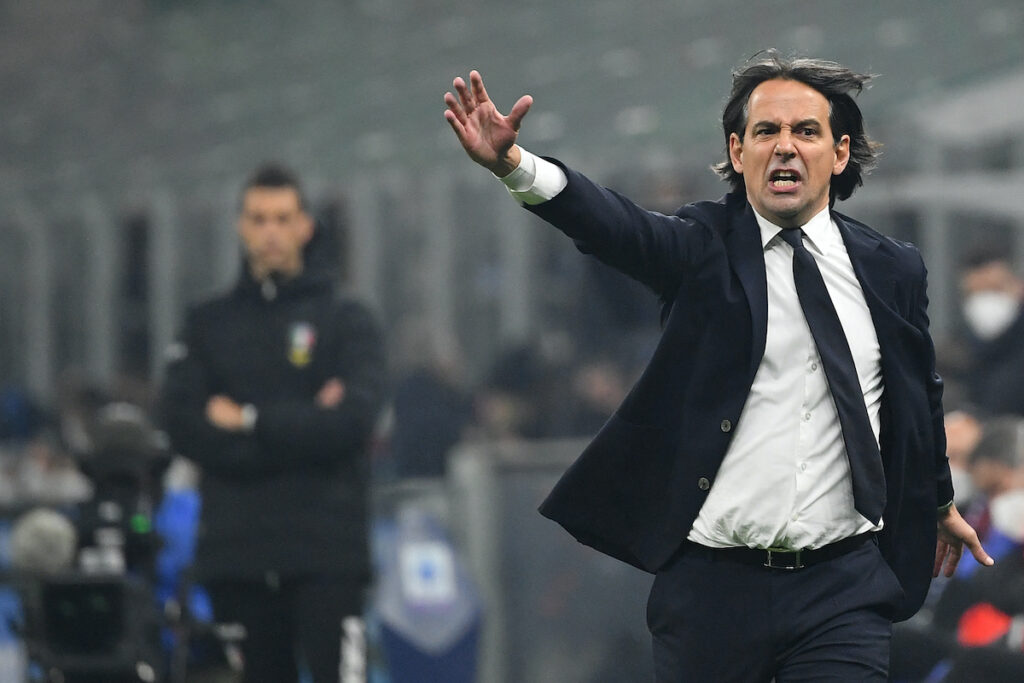 Things started to turn in a positive direction for Inter when they eliminated Benfica in the quarter-finals of the Champions League and had a classic 0:3 away win at Empoli. This game started a winning streak of eight consecutive victories, and they were all very impressive and against difficult opponents.
Inter eliminated Juve with a 1:0 win in the semi-final of the Coppa Italia. Had a comeback win against Lazio at home in a direct battle for the Champions League places. Then came an impressive 0:6 victory away at Verona, and another clean sheet with as they collected all three points against Roma at the Olimpico in a game that ended 0:2. Then came two wins in the semi-finals of the Champions League against Milan and they didn't even concede a single goal. Sandwiched in between was a spectacular 4:2 thumping of Sassuolo at home. And last but not least came this Wednesday's 2:1 triumph against Fiorentina in the Coppa Italia.
So it does seem that Inzaghi has got his team peaking at just the right time of the season. All the criticism against his tactics is now out of the window. In light of our betting picks and this Inter v Atalanta prediction in particular, we have to mention that Inzaghi is all about rotating his players and using a lot of different players. This really helps keep everyone in check and engaged. All the players know they will get a chance sooner or later and all the top players are in excellent condition. He is constantly changing his striking tandem up front and we are not even sure who his favorite pairing is. Dzeko was the one that started next to Lautaro in both semi-final matches against Milan. The big Bosnian also started against Fiorentina.
A free betting tip for you
Here is a free betting tip for you. Having said all that about the rotations, it does appear that it would be Lukaku's turn to start this game against Atalanta. Romelo has been hitting his stride lately and it won't be a surprise to see him scoring against Atalanta on Saturday. The odds on Lukaku to Score At Any Time Against Atalanta are pretty decent at 2.50 courtesy of Bet365.com.
Atalanta Still With A Chance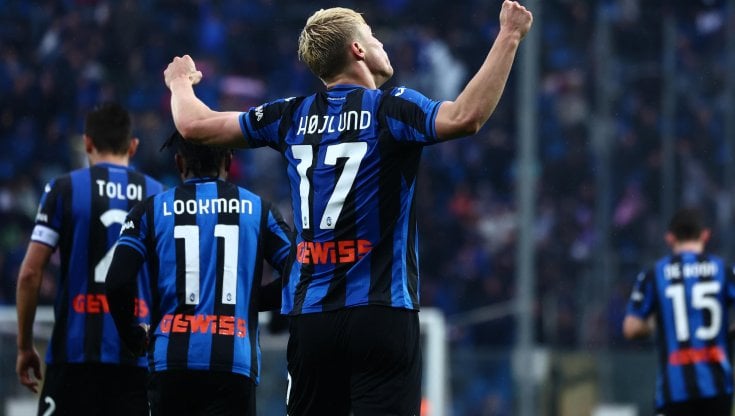 Of course, whenever you want to make or get the most accurate betting pick, you have to account for both teams. We certainly can't overlook Atalanta in this game. Gasperini is reshuffling his team and you can see that they are going through a transition period this year. They are bringing in some new faces to replace the "old dogs" that brought the club into the bright lights in recent years. Illicic is gone and now they have Lookman who has been one of the revelations in the Seria A this year. Zapata has been declining, but you can see that the Norweigan Hojlund is taking over. So Atlanta have been doing a good job of refreshing their entire team and yet despite of all these changes, they are still in the hunt for a Champions League spot as they are just 3 points adrift. If they can win this game against Inter and Milan loses at Juve, they will be in the fourth spot.
Inter v Atalanta Prediction
Register via the form below and become a BetOnWins member. This will get you our top betting pick for this game as well as for the big derby on Sunday with our Juventus v Milan prediction. Of course, we also have a lot more winning tips lined up for this weekend and you will get all of them at your email. Registered members simply need to log in and refresh that page to see our actual betting tip at the bottom.
Please register to view our paid betting picks.