Over the years, we've proven to provide the most accurate Champions League predictions and this should be no different, although we are gunning for a surprise here with this Read Madrid v Inter match. Both sides have done superbly so far this season with Real leading La Liga with 8 points clear at the top, while Inter made up some of the lost ground at the start and are now just a point away from the first place. The two clubs have already qualified for the next round, but this fight will be for the first place in the group which brings a lot of extra money from Uefa and should also secure a weaker opponent in the next round as the winners of each group play those that finished second. Thus, one of the best Champions League predictions for today is for us to see a real spectacle at the Bernabeu with lots of goals as the sides will be relaxed since they've already qualified, yet the match does carry a good amount of importance and there are plenty of incentives to win it.
Real Madrid Team News
The mood at the Spanish capital and at the Valdebebas training ground in particular has been excellent in recent weeks as wins on the pitch have translated in a lot of positive vibes in the dressing room, or vice versa. Vini Jr has really hit it this year and is having a great game every weekend providing assists and goals on a regular basis. Just watch this highlight from their last game, a 0:2 win at Real Sociedad:
Real's midfield is super solid with the evergreens of Luka Modric, Toni Kroos and Casemiro. Those three should start in this one. The rising talent of Caveniga promises to be an excellent player as well, so if takes the spot of one of regular three, it shouldn't make much of a difference in terms of production.
The major blow for the hosts in this Real Madrid v Inter prediction on December 7, is the absence of Karim Benzema. Despite his off the pitch issues, the Frenchman has turned into an absolute living legend for the world's biggest club. Who could have pictured that when the young lad from Lyon made his way to the Spanish capital back in 2009? He is the best player on the team right now, so his absence will have a negative impact on the home side. Luka Jovic should start in his place, but he hit the ground running when he come on to replace Benzema in the last match at Sociedad as he scored and assisted the other goal.
Inter Team News
This Champions League prediction would not be complete without analyzing the visitors. Inter put on a show at the Olimpico last Saturday and anihiliated Mourinho's Roma trashing them with a classic 0:3 scoreline with some supreme football. In my opinion, they play even better than they did last season under Conte. Of course, Lukaku and Hakimi are huge losses and to see them get over the loss of such great players so quickly, is a sight worth noting and appreciating. Inzaghi is proving himself to be an excellent coach while Marotta is an absolute mastermind.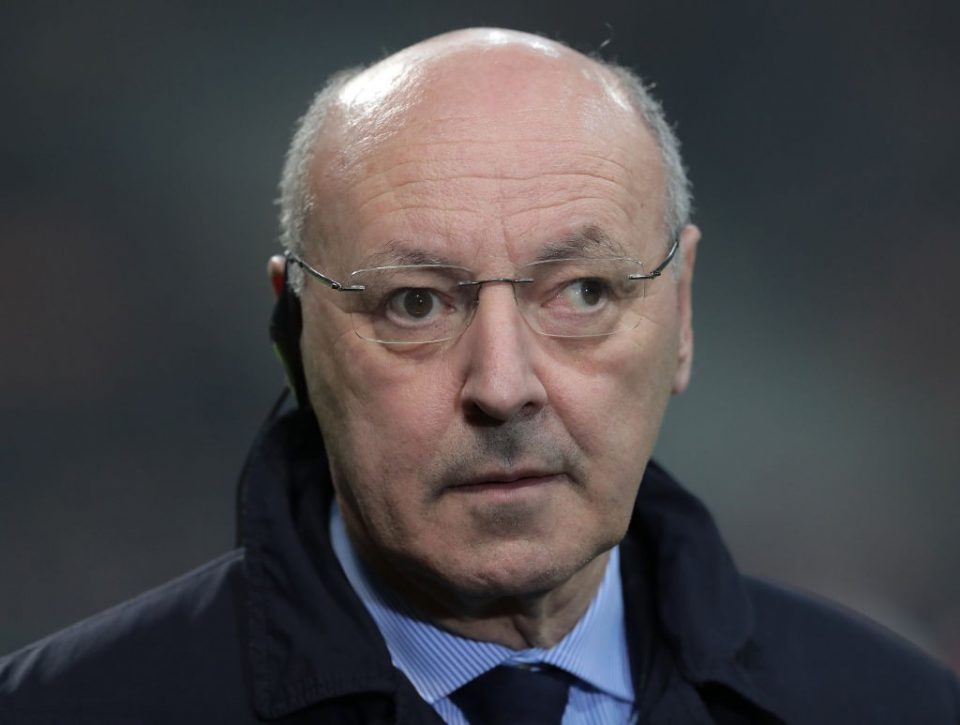 The fact that Marotta cashed in over 100 million on Lukaku and replaced him Dzeko on a free transfer is just pure genious. See, Inter were forced to make sales in order to make up for the huge financial losses they incured, but one can't really feel that on the pitch. Marotta's other briliance is his decision to keep the same tactical system that the team had under Conte as that would mean they won't need a complete roster makeover. That's why they brough in Inzaghi who has always favourted the 3-5-2, and it has worked perfectly thus far. Dumfries has been the replacement for Hakimi and he is already proving his worth having produced a number of assists this season and also a splendid goal in their last game against Roma.
Real Madrid v Inter Prediction
We provided you with yet another winner yesterday that doubled our money with our Monday night Premier League prediction. Today, we expect to see a great show at the Bernabeu, and surprisingly, we just might see Inter winning this one. You can triple your money on an Inter win, so it's not the safest bet in the world but it could bring in serious profits. If you want to get our absolute best betting tips, subscribe for our paid service via Blogabet.
Inter to Win and Both Teams to Score at 5.00 ❌
*Update December 8, Final Score 2:0
Inter were the way better team for the majority of the game, but missed a serious amount of clear chances. At the seocnd half just as they were dominating and looking to equalize, Barella was provoked by the Real Madrid defender whose name I don't even remember and tried to hit him (which was uncalled for, indeed) and got a red card. From that moment on, it was over for Inter, they knew it and played like it, so Real managed to score a second, a real beauty from Asension, so eventually they were the smarter side, made the most of their chances and won 2:0.