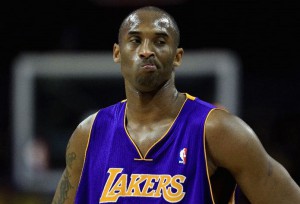 It's do or die time for Kobe Bryant and Co as we bring you our Mavs vs Lakers prediction for Game 4. A few days ago, Kobe said "if you want to make history, you gotta make historic things". Well that could not have been more closer to the truth as no team in the history of the NBA has ever managed to overturn a 3-0 deficit in a Playoff series. Could the Lakers in their current state possibly be the first one to do so? It does look pretty unrealistic at the moment. However, the least they could do is avoid getting swept.
An awful lot has been said about Pau Gasol's poor performances in the 2011 NBA Playoffs. In fact, so much criticism has been directed against the Spaniard that it's pointless to go through all that in our Dallas Mavs vs LA Lakers prediction. That criticism is on point as Gasol has looked like a mere shadow of his usual dominant self. He has totally lost his confidence, he is not making shots, he is not rebounding, and he is failing to guard Dirk Nowitzki who has been taking him to school in these series thus far. However, no one should deny the fact that Gasol played a major role in Los Angeles's three consecutive trips to the NBA Finals and the two Championships they won in the process. So you cannot write him off in just two weeks.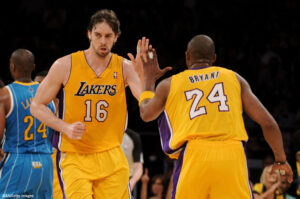 It's more of a mental problem with Gasol right now, rather than anything else. Kobe Bryant defended him by saying: "He looks fine. They are letting the defender get away with quite a bit with him, shoving him off the post. But he's not playing too bad. He's not playing as well as we're accustomed to seeing him play. But he's still playing well … he's doing what he normally does. He's getting the looks he normally gets. He's just converting at as high a percentage as he usually does, 65 percent or whatever it is. But he's fine."
Phil Jackson confirmed a few days ago that this would indeed be his last season as a head coach. Therefore, this Mavs v Lakers is more than just a Game 4. It's a matter of pride for the entire Laker organization. They would not want to see the Zen Master retire with his team getting swept. Our Dallas vs Lakers prediction is that the men in purple and gold will give all they got in order to restore some of that pride they lost in these series and at least make the Mavs take a trip back to Hollywood.
And if you think about it, it's not like the Lakers have been completely outplayed and dominated by the Mavs. They had a 16-point lead in Game 1 and lost by 2 points (98-96) with Kobe missing a 3-pointer at the end, that could have given them the win. They blew a 7-point half time lead in Game 3 and made a lot of silly mistakes in the final posessions. Something really uncharacteristic for such an experienced group of players. So if they manage to win this Game 4 as our Mavs vs Lakers prediction suggests, they will take the series back to the Staples Center and they still hold the home-court advantage. So it's not impossible for the Lakers to still prevail, but it would be awfully hard of course.
Dallas Mavericks vs LA Lakers Game 4 Prediction: It's win or go home for the reigning champions, and with Phil Jackson's legacy on the line, we pick the Lakers to avoid the sweep tonight. Ron Artest will be back in the lineup after serving his one-game suspension. Gasol should start getting out of this hole, while Bryant be looking to lead the way.