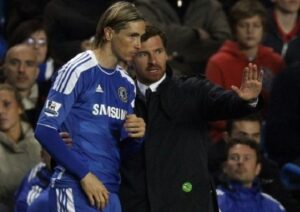 Making the best football predictions is all about knowing the game inside-out, have a strong sense of logic and intuition and be in tune with all the latest in this game. For today, December 6th, we have prepared for you two of the best Champions League football predictions as the world's most elite club competition is entering it's last round of the group stage. At stake is a place among the last 16, so we are talking about millions and millions of euros that will be on the line tonight. What better motivation could players have? The most interesting betting pick appears to be our Chelsea v Valencia prediction, but there is another game where everything is to be decided as Porto takes on Russian champs Zenit.
Chelsea v Valencia Prediction
Of course, all the pressure is on Chelsea as they have been favorites to go though this Group E from the very start. Villas-Boas appears to have his job on the line as a failure to reach the next stage would certainly make Abramovic quite mad and perhaps he is already looking for possible replacements. It's certainly a heavy burden to carry for both the manager and the players. That should give the visitors a slightly better position in terms of entering this game, and that's key to our Chelsea v Valencia prediction.
Of course, a logical Chelsea v Valencia prediction is for the Londoners to win this game, given the fact that nothing else will do them any good. A goalless draw will take them through as well, but any draw with both teams scoring (1-1, 2-2, etc) would mean Valencia qualifies for the next round at their expense. All these mathematics are excluding the result Bayer Leverkusen will get in their trip to Genk.
However, since we are in the business of providing the most accurate football predictions daily, we simply have to account for the Spaniards' attacking threat. They have plenty of skillful and talented players that can take beat their marker and cause havoc in any defense. Soldado to Score at Any Time is one of the valueable betting tips for today as Bet365 offers 2,50 on him. Juan Mata will be going against his old teammates, and it will be quite interesting to see how he performs. Bet365 offers the odds of 3,10 on Mata to Score At Any Time.
It will be a massive, massive failure for Chelsea should they fail to beat Valencia and qualify. The odds on them to get the win are locked at 1,72 at Bet365 at the moment, so that's one of the good Champions League betting tips for today. Another high accuracy Chelsea v Valencia prediction is on Both Teams to Score, which is also available at 1,72.
Betting Verdict: Both Teams to Score (Goal/Goal) @ 1,75

Porto v Zenit Prediction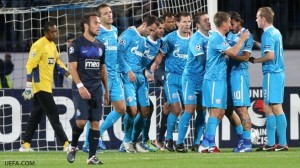 The other high profile game from tonight's best Champions League predictions features the game between Porto and Zenit. Only a win will ensure gualification for Portugal's most successful club and with Benfica having already sealed their passage for the next round, all the pressure is now on the Dragons to go through as well. However, up against them are Zenit who have collected 8 points compared to Porto's 7. APOEL have been the major surprise in this group with as they have already quaranteed their qualification with 9 points and direct opponnets Porto and Zenit going each other.
A draw would ensure qualification for Zenit, but their head coach Spalleti has issued a warninig that they are going for the win. Of course, these are the standard cliches we hear in football every day. Here is a part of Zenit defender Tomáš Hubočan prematch interview: "We know the situation in the group but it's not our style to hold out for a goalless draw. We want to play attractive, attacking football on Tuesday, which fans in Russia are used to seeing. And we need the result, so we'll be playing to win. Everyone at Zenit recognises the importance of this game. It's not only our last match of the year, it's also the most crucial."
It's interesting to note in terms of our Porto v Zenit prediction that the Russians won the first meeting by 3-1. So Zenit are more than capable of scoring against the Portoguese giants and we feel that will happen tonight as well. At the same time, the hosts will be pressing forward from the very first minute, knowing that only a win would do, so the most accurate Porto v Zenit predictions is for Both Teams to Score.
Betting Verdict: Both Teams to Score (Goal/Goal) @ 1,80